Youth Entrepreneurship Forum: Workshop for young entrepreneurs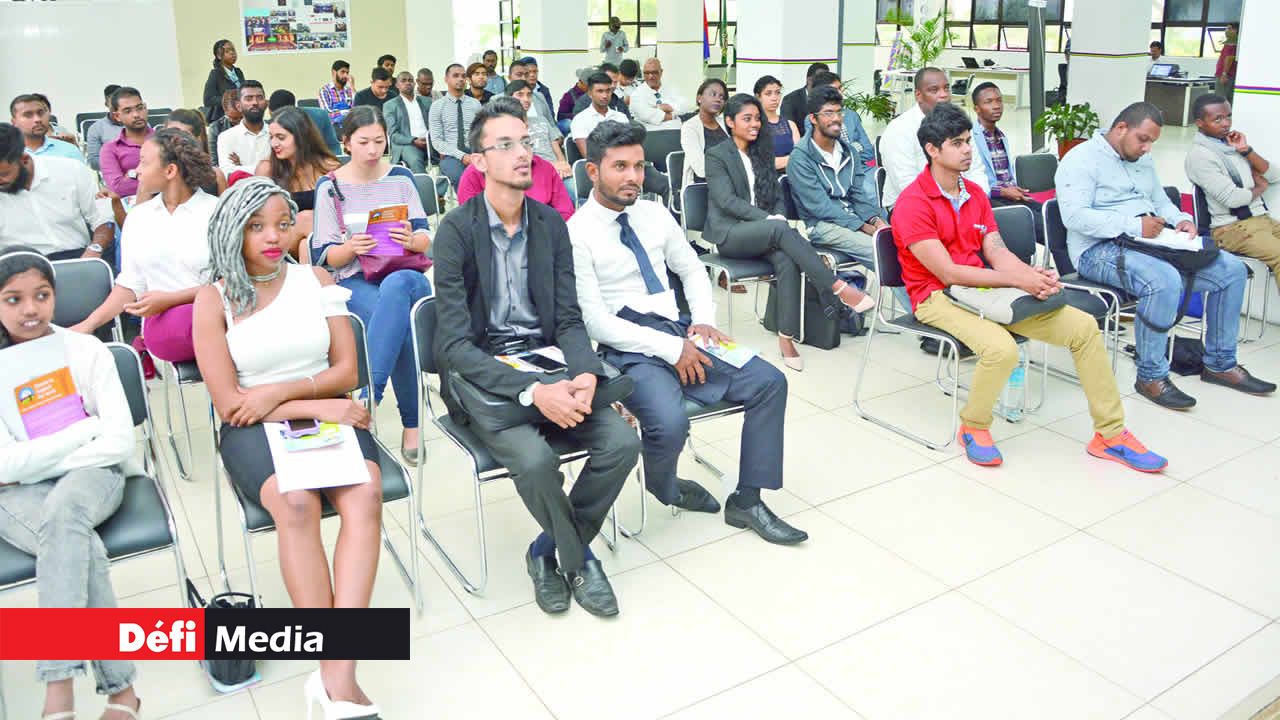 A forum was held on Tuesday at the University of Greenwich, where many young Mauritian entrepreneurs gathered to examine the tools essential to a successful business.
Leadership and entrepreneurship are intimately linked
Rajendra Patil Hunma gave a talk on the overlap of entrepreneurship and leadership. According to him, the word "leader" has become a buzzword today. In fact, there are several kinds of leaders: those we call leaders, those who call themselves leaders and finally, those who exercise leadership. "We tend to only think of big men, the dominant male who runs the group as a leader, a concept that is not accurate.
There are a lot of other leaders around us who don't have a title but show the right qualities, "he said. Rajendra Patil gave a concrete example to differentiate the theoretical leader from the real leader. "You can describe 'swimming' in three sentences, but when you put it to the test, it's totally different. If you don't swim you will drown and you won't be able to save others, "he said.
For him, the meaning of leadership is to influence others to pursue a shared vision and it is the art of mobilizing others to want to fight. He clarified that leadership is an activity and not a status, which is exercised at all levels of the organization or society and not just at the top. However, he clarified not to confuse the word "leader" with the titles of "chief", "boss", "minister" and "prime minister".
There are many people who died centuries ago but still lead today. Rajendra clarified the process for becoming a leader. "All of these things start with self-awareness, mindfulness. You need to know where you want to build your roadmaps and where you want to go. He listed some qualities of being both a leader and an entrepreneur, for example, honesty, foresight, inspiration for others, competence, intelligence, ambition, cooperation, reliability and courage.
An entrepreneur sometimes fails 10 times but succeeds the 11th time. You have to accept this fact. An entrepreneur is defined as an independent, autonomous and motivated worker. They must be able to motivate themselves. To become a successful entrepreneur, you must start by developing the qualities of self-leadership. This is the practice before committing to the business. "The word 'leader' is all about change, that is, the determination to make a difference in the universe," he concluded.
The importance of networking
Shameerah Khoyratty, for his part, spoke about starting a business and developing stimulating start-ups. She advised making good use of technological tools, which are free. "I started my business with very little money, but I managed to make my business last.
Thanks to brochures and the Internet, I was able to make myself visible to people, so that they know who I am, "she says. In his opinion, a shy entrepreneur cannot progress. Networking is a must. "Without the networking, I wouldn't have been here to talk face to face. Try to meet people. Entrepreneurs can help other entrepreneurs by offering them help, "she advises.
"It is also very important to acquire knowledge on how to do business. It doesn't mean you just have to go to college. Attend workshops, seminars or register for webinars. Explore other business opportunities.
In addition, there are many government agencies that you can consult before deciding to launch a start-up, such as SMEDA, Ministry of Industry, Commerce and the Arts, Registration Services of Companies and Companies. companies, the National Council of Women Entrepreneurs (NWEC) in Phoenix.
Learn from your failures
Gift Lubece, a young South African whose businesses have been destroyed several times, recounted his past failures. According to him, great things never come from comfort but from problems. For every problem there is a solution and therefore a business opportunity. He was very poor and had to walk a lot because life was not easy. He started selling lemonade, but that business failed. Then he started selling snacks. He failed too.
"Yet I moved forward and not backward. I failed, but I have surely learned something from each failure. An entrepreneur is someone who sees a problem, works on it, and finds a solution. We need to start embracing the process needed to get to the top. Getting rich overnight shouldn't be easy.
In addition, he warned young people against bad habits if they are to be successful in business. "We spend so much time on the phone, far too many hours. Three hours a day, in a week is 21 hours, 84 hours per month and in a year that is 1,008 hours. So much time wasted by just scrolling up and down on your mobile. A lot of people complain that they don't have time. Time is precious. No money can save time. We must use it wisely for commercial purposes, "he urged.
Ahmad Fakuddeen Jilani