WORKSHOP | INDIGO SHIBORI DYE – Event Information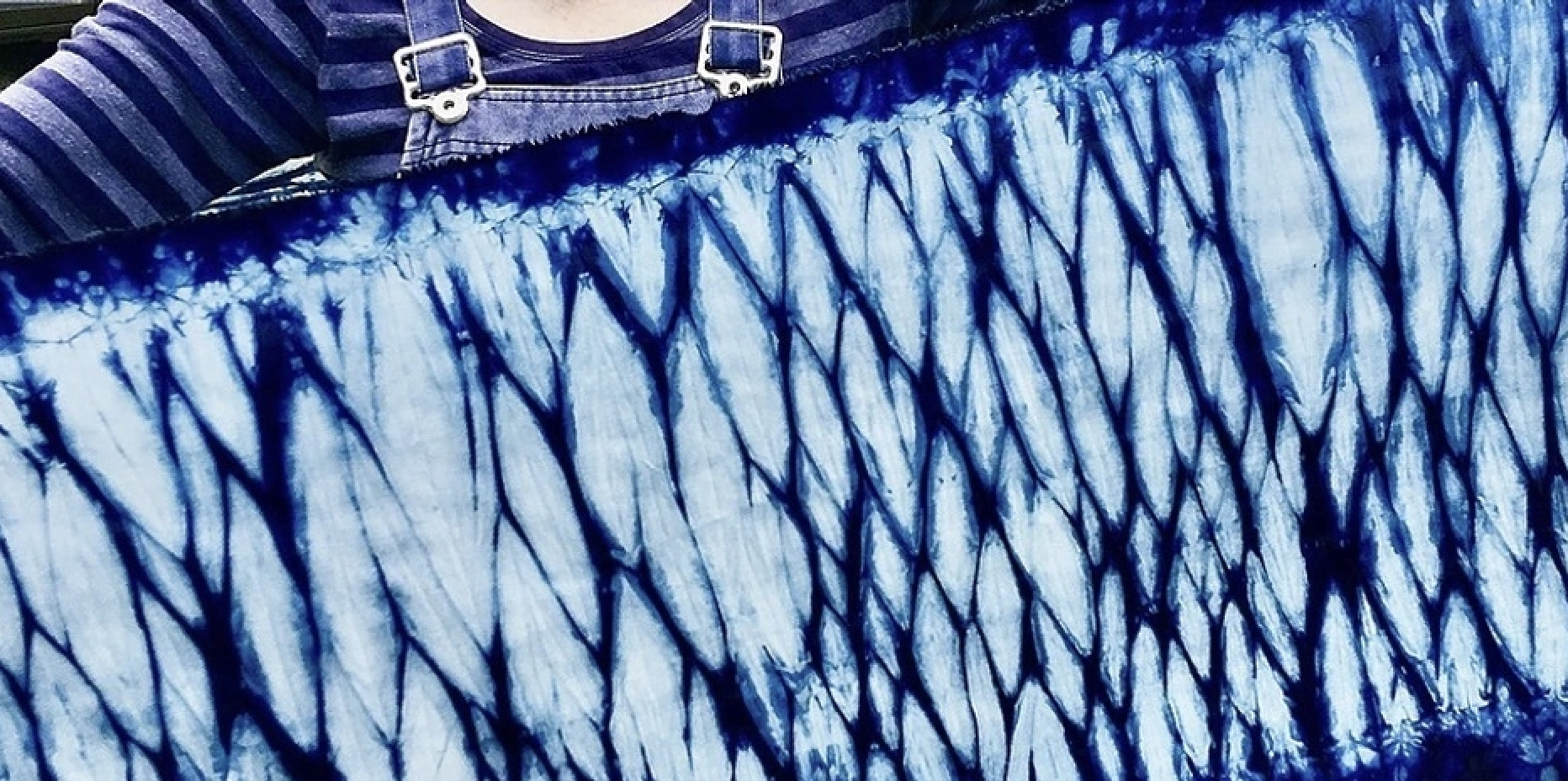 Dated: Saturday, March 12, 2022
Time: 10h00-13h00 (3h)
Or: craftsman, 45 King Street and Machinery Lane, Bowen Hills, QLD 4006
Cost: $90 per person, limited to 8 places
About the workshop:
Learn the wonders of working with Indigo dye in this hands-on Shibori workshop! In this class, you will make two beautifully patterned cotton scarves by folding, squeezing, twisting and compressing the fabric. Cathy Moon will show you through two traditional Japanese techniques – first Bomaki, a pole-wrapping technique, then Maki-Age, a sewing technique. You will learn the procedures needed to create your own Shibori at home, as well as how to set up and maintain an Indigo eco-vat. You'll then use natural dyes and fructose to mold and set your creations, along with instructions on how to care for your indigo pieces. Cathy will bring patterns for traditional Shibori designs as well as samples of her own designs.
Included in the workshop ticket:
2x Finished Shibori dyed scarves to keep
New Shibori skills!
Light refreshments (tea, coffee, biscuits)
What to bring:
Clothing that can get dirty or an apron
Plastic bag to take home the still damp parts
closed in shoes
About the host:
Cathy Moon has been a Shibori artist for 20 years and has given workshops all over Australia, from Grampians Textiles in Halls Gap, Victoria, Camp Creative in Bellingen, NSW, to the Geraldton Regional Art Gallery in WA. Textile Fibers Forum-Blue Mountains. Cathy taught in the UK at Global Yell Textiles and was due to teach at Big Cat Textiles in Glasgow in 2020.
Cathy uses all natural dyes in her studio practice and regularly exhibits in Australia when the opportunity arises. She is currently working on private commissions and studying Book Arts with Adele Outteridge of Studio West End.
Skill level required: No skills required.