Watertown Receives Strong Candidates for City Manager Position, Selection Committee to Shrink Pool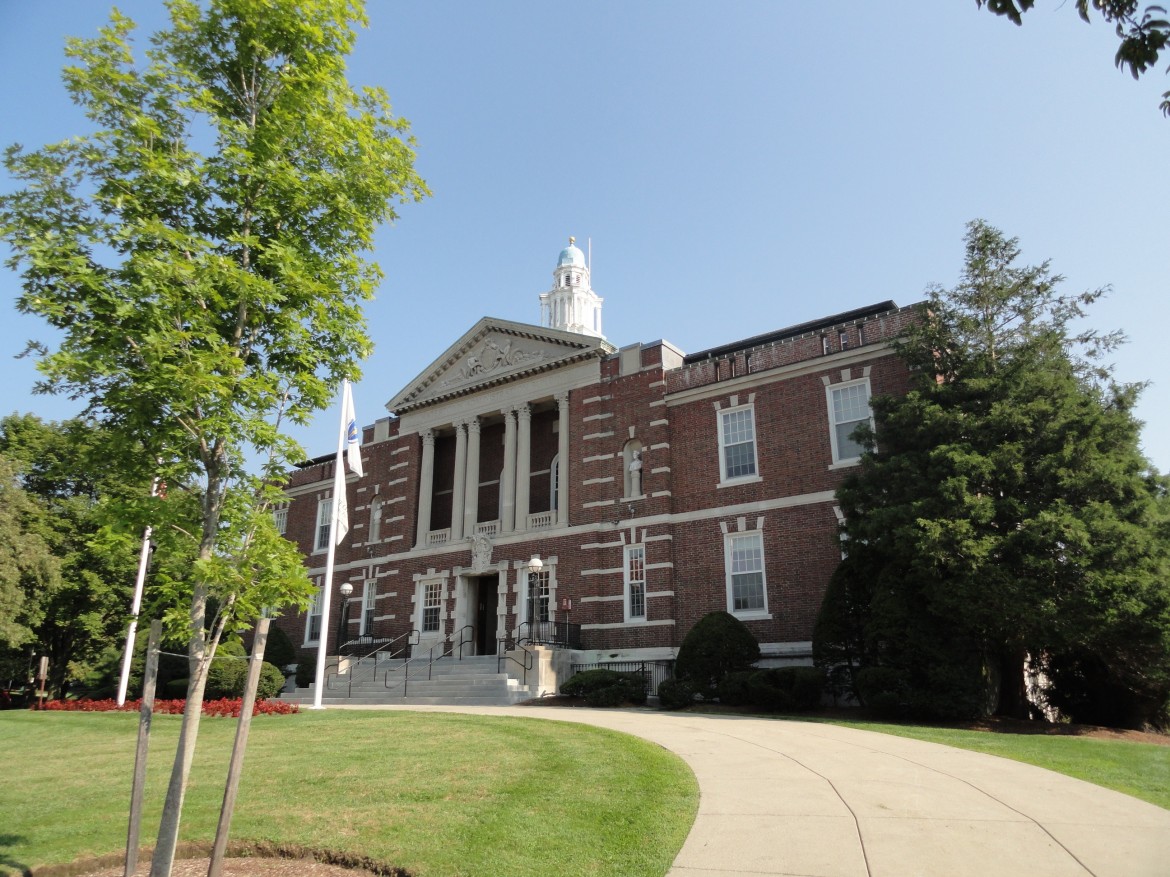 The pool of candidates applying for the position of Watertown city manager includes strong candidates, according to the consultant hired to help with the process.
The ad hoc city manager selection committee met on Thursday evening to begin the process of reviewing the resumes of candidates for the position of city manager. They are assisted by Bernie Lynch of Community Paradigm Associates, who said the number of hopefuls is pretty typical.
"At the end of the day, we had 23 candidates applying for the position, which is where we are with many of our communities: somewhere between 20 and 30 candidates," Lynch said.
City Council Speaker Mark Sideris, chair of the ad hoc city manager search committee, said some were unlikely to make the list.
"We've all had the opportunity to look at resumes," Sideris said. "Without saying too much, there are candidates who might not be a good fit here."
The next step will be for the Committee to reduce this number to several semi-finalists. The committee will interview the semi-finalists and recommend a few finalists to present to the community and city council for interviews.
On Thursday evening, the Committee met in executive session to review the CVs of the candidates and they will select a group of semi-finalists.
"The Committee shall meet in executive session. The Committee needs to start talking about these nominees," Lynch said. "The reason they can participate in an executive session is to allow applicants' confidentiality to remain intact."
Usually, communities choose between six and eight semi-finalists, Lynch said, but he's seen as few as five and up to nine. The candidate interview process typically takes two to three weeks after selection, Lynch said, and he expects each interview to take between 60 and 75 minutes.
When the semi-finalists are interviewed by the selection committee, this will also be done in the executive session. Lynch said Community Paradigm had developed a list of topics to discuss with the semifinalists during interviews. The topics were developed from Community Paradigm's discussions with Council, department heads, the public and City employees, as well as the online survey and community forum they conducted.
"There are a lot of topics to really understand the type of candidates, their backgrounds and how they approach those (topics) in the city of Watertown," Lynch said.
Topics the semi-finalists will be interviewed about include:
Candidates' careers
Why they want to be City Manager of Watertown
Why they decided to work in municipal management
Their style of leadership and management, particularly its connection to the style desired by department heads, city council and members of the public
Their thoughts on citizen relations, community engagement and government transparency
Their thoughts and experience on diversity, equity and inclusion
Human resource management and how to maximize human resources
Their collective bargaining experience
Their expertise in financial management
Their project management experience (which Lynch says is especially important as the City is engaged in several major capital projects)
Their experience with land use and community development, and sustainability
Their thoughts on communication and relations with external entities, as well as relations with Board members
After the semi-finalists' interviews, the selection committee will narrow the group down to a handful of finalists, Lynch said. Most communities pick three, some have four, but Lynch said he doesn't recommend picking just two.
Finalists will undergo a similar interview process, but in public. They will meet with city council and participate in forums with the general public and city employees. The forums are an opportunity for people to meet the finalists and ask them questions, Lynch said.
Sideris said he had an order that he would like to hold these public sessions.
"I think we want to listen to what the outside community has to say, and then we'll bring them before the city council and let the council ask as many questions as they want," Sideris said.
Public forums will likely be announced about two weeks in advance, Lynch said. During this time, Community Paradigm will contact finalists' references and perform background and criminality checks.
The members of the ad hoc selection committee are: Mark Sideris (president of the municipal council) – president, Vincent Piccirilli (vice-president of the municipal council), Caroline Bays (municipal councilor and president of the staff and municipal organization committee) , Steve Magoon (Acting Assistant City Manager), Deanne Galdston (Superintendent of Schools), Daniel D'Amico (Resident) and Felicia Sullivan (Resident).