UHV to host community forum to discuss VISD requirement on Tuesday | Government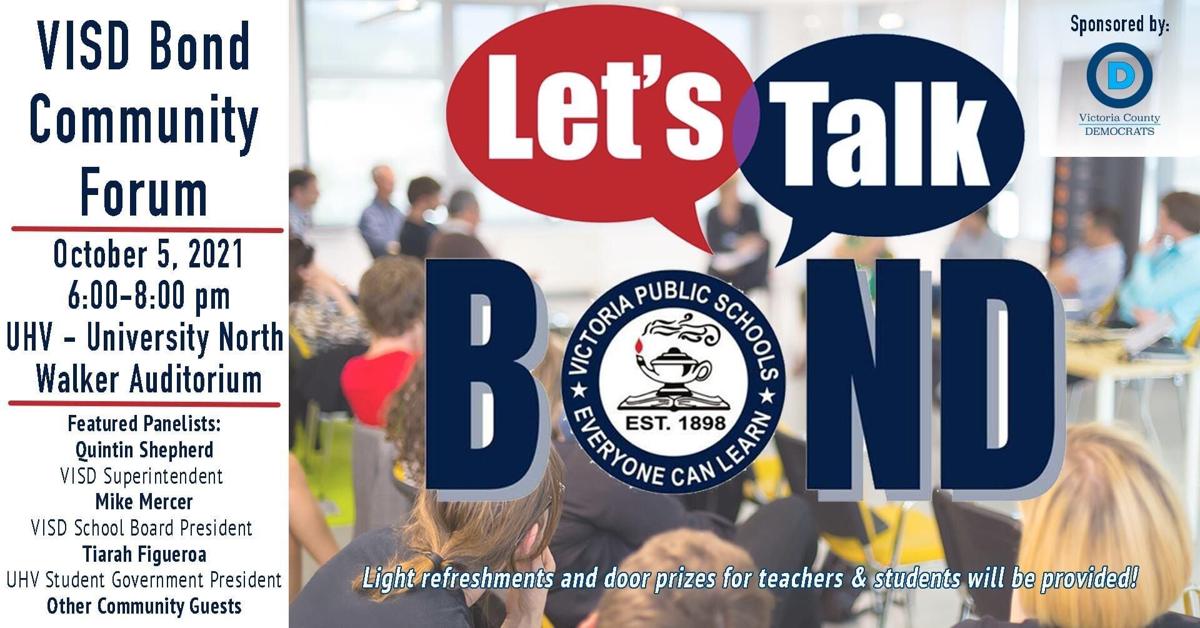 The University of Houston-Victoria will host a community forum on Tuesday to discuss a proposed Victoria School District obligation, which will appear on the Nov. 2 ballot.
"The important thing here is that the event we are hosting is by no means an endorsement of any party of the election obligations," said Woodrow Wagner, professor of oral communication and political science at the UHV and President of the County of Victoria. County Democratic Party.
The forum will feature Victoria School District Superintendent Quintin Shepherd and Victoria School Board President Mike Mercer. Both will provide an overview of the bonding process and each proposal that will be on the ballot. Wagner and Tiarah Figueroa, president of the student government at the University of Houston-Victoria, will moderate the discussion.
Upon arrival, members of the public will have the opportunity to fill out a card with any questions they would like to ask. Voters should also feel free to email him ahead of time with any questions they would like to ask, Wagner said. His email is [email protected]
Wagner said he hoped the event would attract both students and educators from the community.
"We really want educators and students to see the importance of this, that it's something that absolutely affects their lives," Wagner said.
The event is not meant to sway anyone one way or the other, Wagner said. Rather, the idea is to create a space where people can have factual answers to their questions so that they can have an informed opinion on the link.
"It won't be a flashy November election. There will be no chairman on the ballot. It's a bit like that, but it will be the most important in terms of your immediate life here in Victoria, "he said.
Although Wagner is the county chairman of the Democratic Party, the party does not organize or sponsor this event, he said. The Democratic Party is also not taking a position on the link, Wagner said.
Cat writes about the city and county government of Victoria. Questions, advice or ideas? Let me know [email protected] or (361) 580-6511