Superintendent Interviewed at Dayton School District Community Forum | Education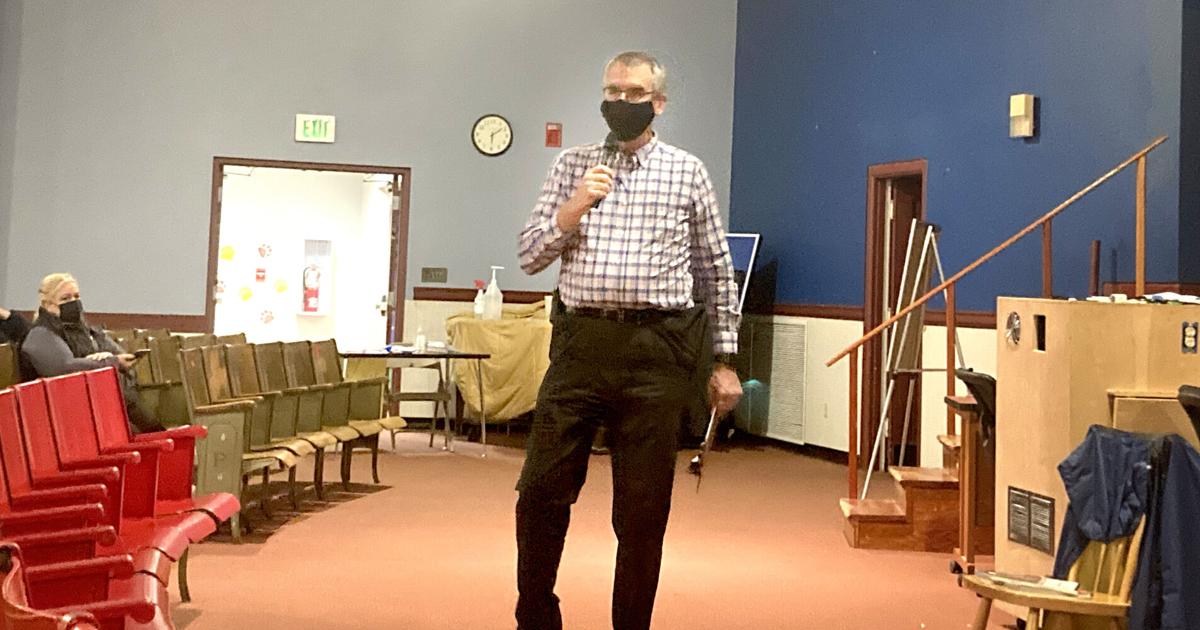 Community members posed tough questions to Dayton School District Superintendent Guy Strot during the community forum on Tuesday, November 30.
"I asked a teacher to tell me bluntly that you told teachers to focus more on students D and F than on students A, and that didn't suit me," a woman told Strot.
The superintendent replied that he "certainly did not say that".
"I told them to focus on the D and F students," Strot replied, "but I also told them to focus on the more advanced students."
About 20 members of the public – including about five children – attended the forum centered on Strot's one-year and 90-day plans to address community concerns in the district.
With the first 90-day plan expiring in November, Strot also circulated copies of his new plan for December, January, and February.
The district developed its plans in August after hearing concerns from parents and community members about the safety and quality of education at previous school board meetings.
These concerns have resulted in declining enrollment in Dayton schools, and that drop will result in reduced state funding.
Strot said 44 families removing students from the district completed a survey on why they are removing their children. Of these, 40 moved their students to other districts, such as Walla Walla or Waitsburg, and four started homeschooling.
Strot said the district expected a drop in enrollment this year and had included a "conservative" state enrollment estimate in its budget. The school received funding based on this estimate. In January, a funding adjustment will be made to match the actual number of registrations.
He said the district currently has 17 students below that estimate.
The community forums themselves are part of Strot's initial plan to improve communication in the neighborhood.
Some community members in attendance acknowledged that communication from the Strot office had improved this year, but wondered if anything was being done to improve communications in the other direction.
Specifically, some parents were concerned about some teachers who left the district. They asked if there had been any exit interviews with these teachers to find out what had led to their departure.
Strot said exit interview questionnaires were distributed to these teachers, but no face-to-face interviews were held.
The parent who raised concerns about the neglect of top performing students at the meeting went on to say that the district needs to better support and involve students who are doing well in school.
She said her daughter was a 4.0 student, said the youngster was often bored at school and was not challenged at all.
"I attended a lot of meetings, and I pushed and pushed," said the woman. "I had problems with the administration saying it was the teachers' fault and the teachers saying it was the administration's fault."
The woman also said she emailed Strot about this and another issue and had no response from him.
Strot said he forwarded the email to the appropriate staff members for a response, but added that he should have acted on it himself. He said this is another area where communication can improve.
The superintendent said in an interview with UB on Wednesday that he was working on adjusting the student's schedule and would follow up with the parent the same day, adding that the public forums are working. well if they alert him to problems. he can address himself.
When the issue of discipline was discussed, a parent expressed appreciation for the district plans and a flowchart that clearly outlined teachers' responsibilities in managing discipline, but the adult noted that these documents did not list not the responsibilities of directors and superintendent.
Strot said it could be resolved.
Strot also recapped what has been done to tackle discipline in the 90-day foreground, including moving students who disrupt the classroom to the school's learning center.
A young girl present told Strot that she knew students who were intentionally sent to the learning center because they would rather be there than in the classroom.
Strot said the district is working to resolve this issue.
Other elements of Strot's new 90-day plan include continuing to improve communication by seeking conversations with students, staff and parents, forming a sex education committee to help selecting an upcoming state-mandated sexuality education program, forming a liaison committee and more.
After the meeting, Strot told UB he thought it was a good conversation.
"We didn't talk about masks," Strot said. "We talked about student learning, and that's good.
Strot said there would be no community forum in December, but that they would resume in January.