Saudi Arabia to form special committee to support localization of energy sector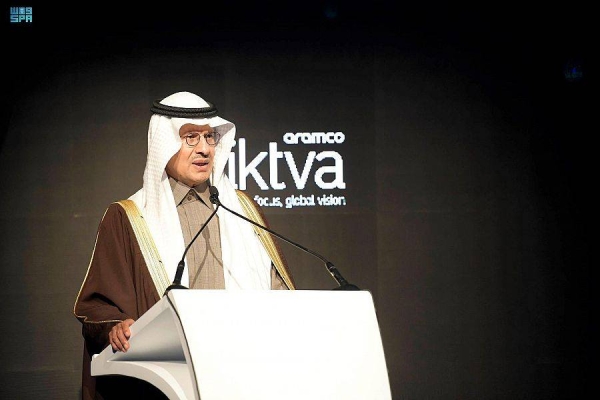 Riyadh — Saudi Arabia is set to form a special committee to support the localization of the energy sector in the Kingdom, Energy Minister Prince Abdulaziz Bin Salman has said.
The committee will be formed under the shadow of the Supreme Committee for Energy Mix Affairs for Power Generation and Empowerment of the Renewable Energy Sector led by Crown Prince Mohammed bin Salman, Prince Abdulaziz said at the forum and the iktva 2022 exhibition.
The 2022 iktva Forum and Exhibition is Saudi Aramco's premier engagement with the company's valued suppliers which was inaugurated on Monday.
Prince Abdulaziz confirmed that the specified committee aims to achieve enhanced cooperation between the various authorities involved.
During his speech, Prince Abdulaziz said that the Kingdom's comprehensive and joint approach has contributed and helped to overcome the challenges of major national projects such as the Saudi energy efficiency program, the circular carbon economy initiative (CCE) and electricity sector solidarity.
The same approach will be applied to ongoing projects in the Kingdom, such as the National Petroleum Liquids Replacement Program
The program is part of the national renewable energy program through which Saudi Arabia will save around one million barrels of crude oil per day.