Sanders to hold budget committee hearing on Medicare for All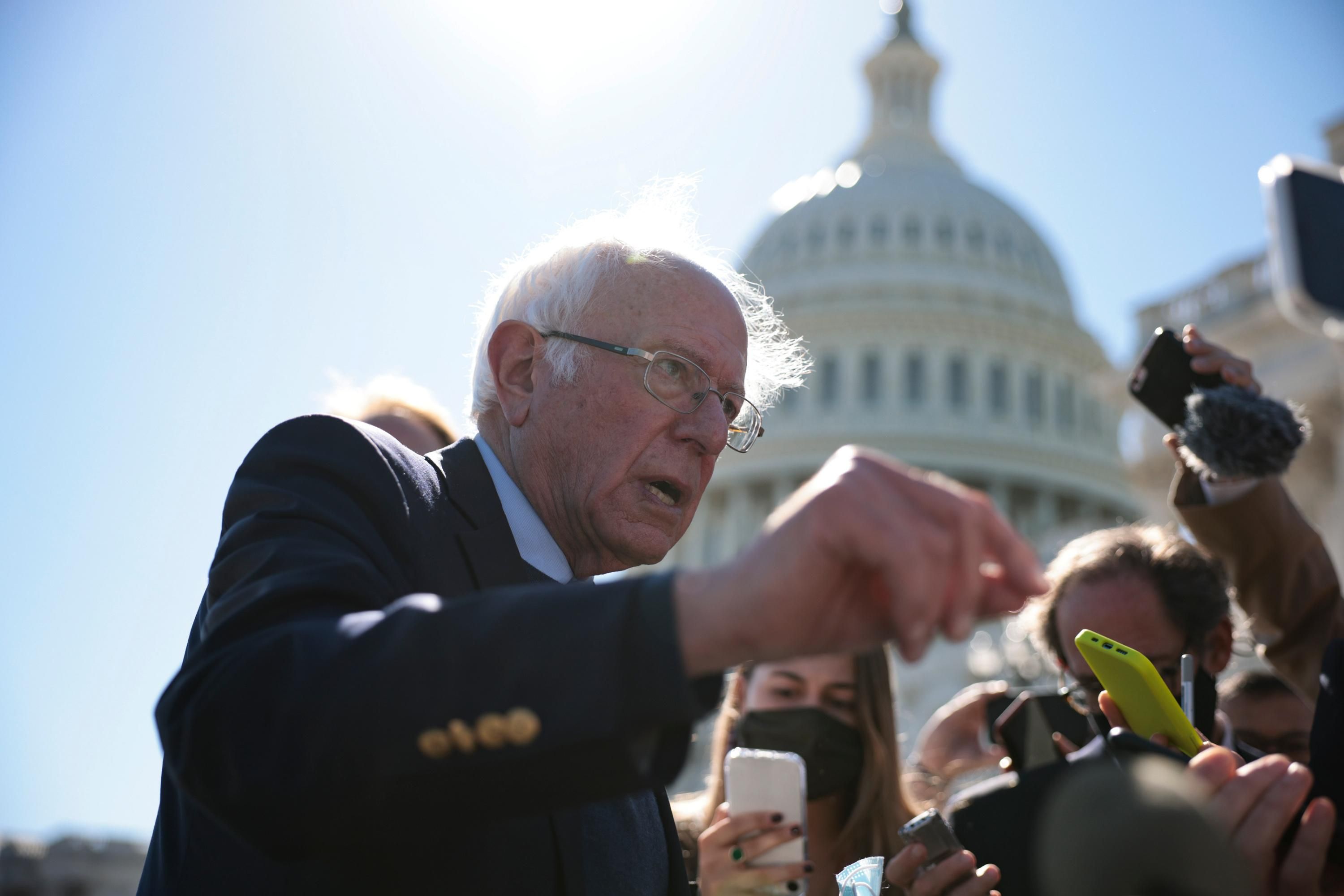 Senate Budget Committee Chairman Bernie Sanders announced Monday that there will be a hearing on Medicare for All this Thursday.
"We spend twice as much per capita on health care as any other country, but with worse health outcomes for our people," Sanders (I-Vt.) tweeted Monday. "Does this make sense to anyone? It's time for Medicare for All."
The hearing, which Sanders first announced in March, is titled "Medicare for All: Protecting Health, Saving Lives, Saving Money" and is expected to feature testimony from witnesses, including the assistant professor of medicine at Harvard Medical School Adam Gaffney, National Nurses United executive director Bonnie Castillo and Congressional Budget Office (CBO) director Phillip Swage.
"The need for fundamental health care reform has never been more urgent," mentioned Gaffney – an intensive care doctor and former president of Physicians for a National Health Program – on Monday.
An index released in March by Gallup and West Health showed that 44% of the US adult population, or about 112 million Americans, had difficulty paying for health care or prescription drugs in the past three months.
A study published months earlier also by West Health and Gallup found that Covid-19 has heightened fears about payments for these needs, with nearly six in 10 American adults saying they are more concerned about the cost of health care.
Forty-eight percent of adults also said the pandemic had worsened their view of the US healthcare system. Sixty percent said that due to Covid-19, they were more concerned that some Americans had unequal access to quality healthcare services.
Sanders, a longtime proponent of single-payer health care, has frequently pointed to the CBO's estimate that Medicare for All could save Americans $650 billion a year while providing better care and outcomes. than the current for-profit system.
Thursday's Senate Budget Committee hearing will mark the second congressional hearing on Medicare for All since the pandemic began in 2020.
The first was hosted by the House Oversight Committee in March and reviewed the Medicare for All Act of 2021 from Reps. Pramila Jayapal (D-Wash.) and Debbie Dingell (D-Mich.).
That hearing was co-led by Rep. Cori Bush, who said at the time that "Congress must implement a system that puts people first over profit, humanity over greed and compassion rather than exploitation".
"We are going to make health a human right in this country," she added. mentioned.