Olean Theater Workshop joins Cattaraugus Gives Day | Cattaraugus County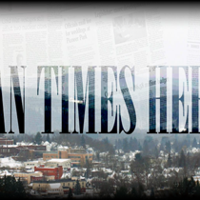 OLEAN – The Olean Theater Workshop will participate in Cattaraugus Gives Day on Tuesday by raising awareness of its mission and seeking donations to support its work.
Cattaraugus Gives Day is a global day of giving that harnesses the collective power of individuals, communities and organizations to encourage giving and celebrate generosity around the world.
Olean Theater Workshop has a long and interesting history, some of which will be covered in the coming months. OTW has put together a conservative estimate of around 170 productions. This does not include the Olean High School musicals, in which we have an active part, or children's shows at the Washington Street Theater.
A brief overview would include places such as the castle's beloved former restaurant, where dinner shows were presented. The Forum Theater, known by some as the Olean Theater, has lent its stage to a few productions. OTW used its neighbor Oak Hill Park as the venue for Shakespeare in the Park. OTW has produced musicals, comedies, dramas and various other types of presentations.
"We have been actively supported by actors and members of the community who come to see us" strut! "" OTW said in a press release. "Help us continue our work by donating Tuesday."