Nordic: The missions of the Nordic countries organize a workshop | Pune News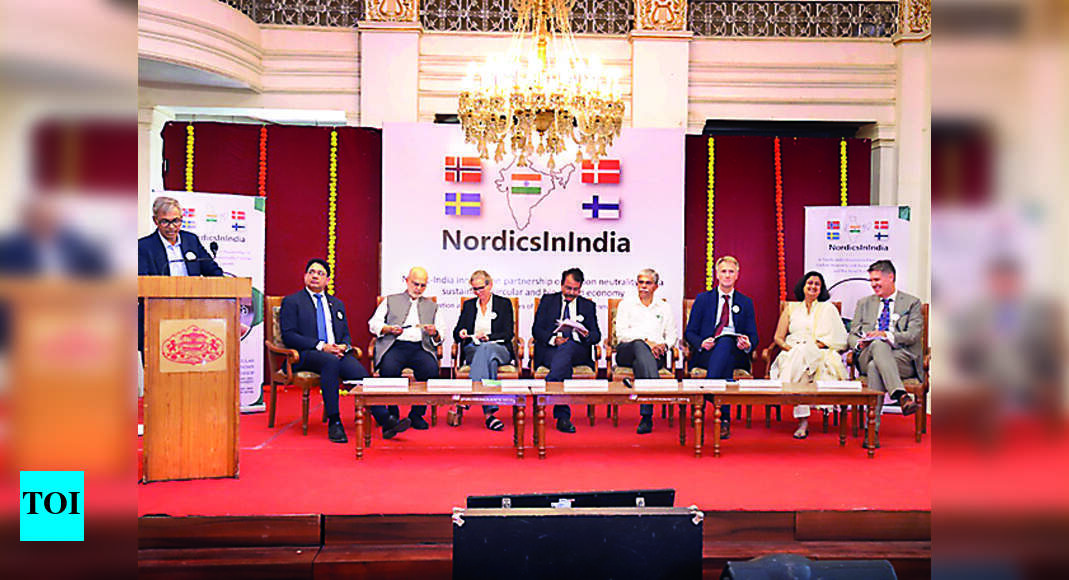 Pune: Diplomatic missions in India from four Nordic countries – Sweden, Norway, Denmark and Finland – worked with local stakeholders including businesses, local governments and think tanks to organize a a day on circular bioeconomy concepts, with a focus on research and development.
The workshop was held at Savitribai Phule Pune University, with the participation of stakeholders from the Nordic countries and India, including local municipal officials. All four countries are known to be world leaders in decarbonization. Participants spoke at length about energy-from-waste solutions, including biofuels, and the need for climate and net zero plans.
The Swedish Consul General in Mumbai, Anna Lekvall, alluded to the recent Nordic-Indian summit, during which several agreements were signed between India and the Nordic countries, including an innovation partnership, and a call for proposals joint venture for circular economy research, which is led by nine Swedish funding agencies. Prime Minister Narendra Modi attended the second India-North Summit in Copenhagen and met with the Prime Ministers of Denmark, Finland, Norway and Sweden.
"The application for the circular economy proposal closes on June 22 and funding of around €7 million, or around Rs 600 crore, has been received for the initiative. These three-year projects are focused on R&D and are open to businesses, research organizations, educational institutions and others," said Per-Arne Wikstrom, Innovation and Science Counselor at the Swedish Embassy in New Delhi. Mikka Tirronen, Education and Science Counselor at the Finnish Embassy in New Delhi, added that his country is a natural partner for India in building circular economies, especially with carbon neutrality plans. in action from Finland.
"The Climate Change Act was enacted in our country in 2015. The law has already had an effect, with 21% less carbon emissions since 1990, and we will be carbon neutral by 2025. We have also organized a circular economy forum. We are committed to investing around €2 million every year to collaborate with Indian partners on circular economy and bio-economy," said Tirronen.