New VA Native American Advisory Committee Holds First Meeting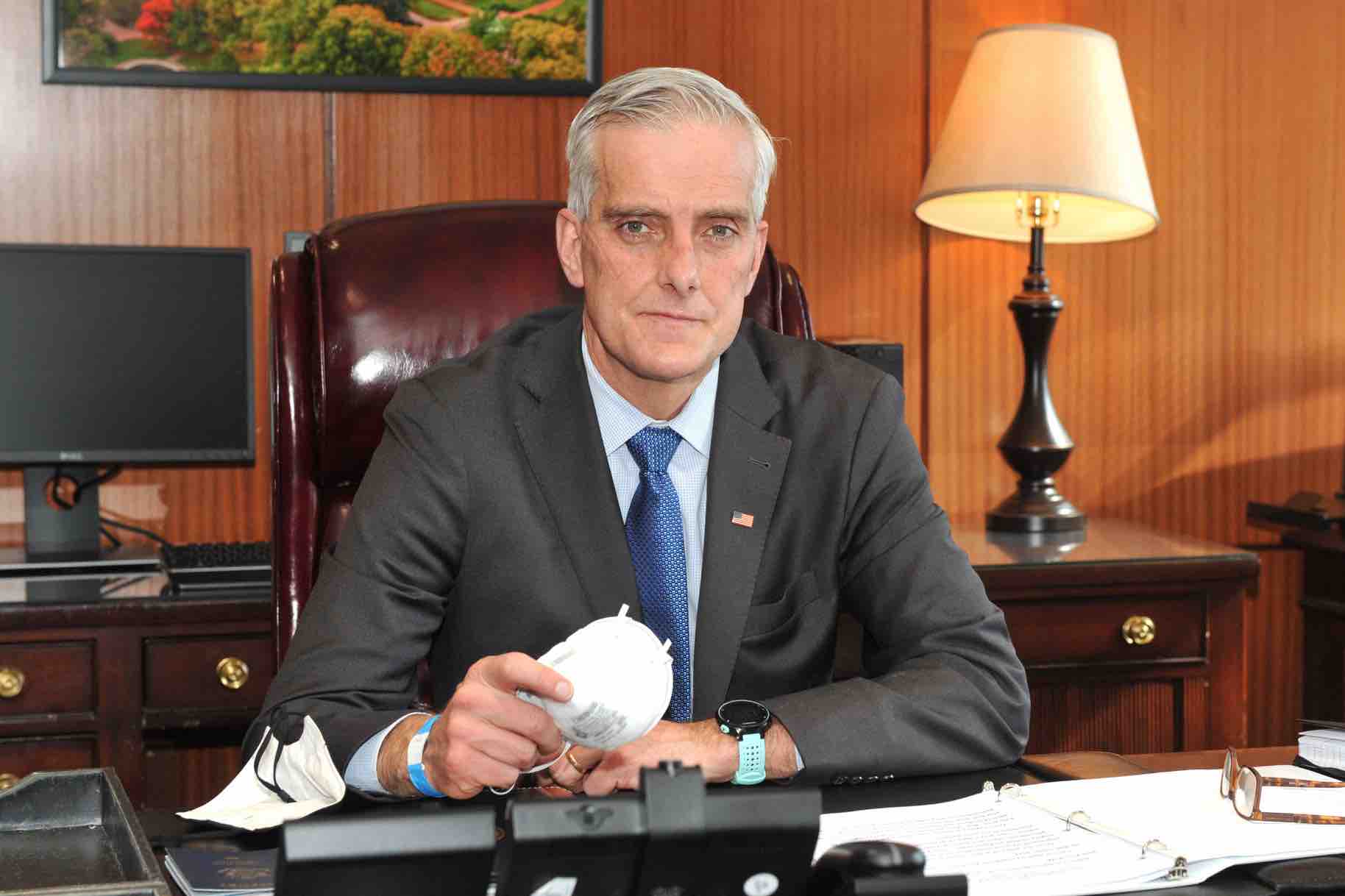 The first meeting of the new VA advisory committee focused on improving care for Native American veterans was held last week.
The newly created committee is one of 27 VA Advisory Committees that advises VA Secretary Denis McDonough. Called the Advisory Committee on Tribal and Indian Affairs, the new committee made up of 15 Native American tribal members will advise the secretary on everything from COVID-19 efforts to homelessness.
"My commitment to you was and is clear, that VA will not make decisions about you without you," McDonough said.
"The work of this committee will be essential in helping us find and develop better and more innovative ways to serve Indigenous veterans, their families, caregivers and survivors," he said.
VA provides health care services to more than 140,000 Native American veterans. But many of those veterans have struggled to receive care during the pandemic.
"There are many hard truths that need to be addressed, and I will be there for my people to address those truths on their behalf," said committee member, Navy veteran and Hawaii native Reyn Kaupiko.
Native American veterans faced decades of challenges after leaving federal military service.
The agency's new reliance on technology to deliver health care benefits and services may sound great to millennials, but it risks alienating older veterans living on reservations if the agency does not improve its range.
While VA administrators are still struggling to come to grips with cultural differences, the new Tribal and Indian Affairs Committee has an important role to play.
How it was created
The new committee was created by Congress in 2020 after decades of advocates complaining that VA was not doing enough to reach Native American veterans living on tribal lands. Its purpose and structure have been codified in 38 USC § 547. Its charter can be viewed here.
Senators comment on new committee
Senator Krysten Sinema co-sponsored the S 524 Department of Veterans Affairs Tribal Advisory Committee Act, the bill to establish the committee.
"Native Americans serve our military at a higher rate than any other ethnic group," Sinema said.
"Native Americans serve our nation in uniform at the highest rates, and it is critical that these veterans be well represented in VA and empowered to shape department policy to meet the needs of all Native veterans," said the Senator Jon Tester, President of the Senate. Veterans' Committee on Indian Affairs and former Chairman of the Senate Committee on Indian Affairs.
Senator Jerry Moran, the top Republican on the Senate Veterans Affairs Committee, called the committee "an enduring forum to learn more about these veterans and tribal leaders about how VA and Congress can better serve this population of 'Veterans".
RELATED: VA Launches Patient Wellness Survey
VA press release
In a press release about committee member selection last October, VA said the new committee would provide an "unprecedented voice" on how the agency will provide veterans with programs, policies and services. .
"This committee gives tribal leaders as well as American Indians, Native Hawaiians, and Alaska Native Veterans a place at the table with the highest levels of leadership within the VA," said Stephanie Birdwell. , director of the Office of Tribal Government Relations. "It provides an unprecedented voice on how programs, policies and services can be delivered and delivered."
"The top 15 members and areas of representation are: Adam Archuleta (Albuquerque area), Jack Austin, Jr. (member-at-large), Jestin Dupree (Billings area), Manaja Hill (Great Plains area), Reyn Kaupiko (Hawaiian Native Organization), Nickolaus Lewis (Portland area), Kevin Meeks (Oklahoma City area), Galyn Minkel (Bemidji area), Angela Pratt (Nashville area), Chief William Smith (Alaska area) , Eugene "Geno" Talas (Phoenix area), Tewa "Ted" Tenorio (California area), Sonya M. Tetnowski (Urban Indian Health Organization), Alfred "Fred" Urbina (Tucson area), and James Zwierlein (Navajo area ).
Advisory Committee on Tribal and Indian Affairs Responsibilities
According to its charter, the responsibilities of the committee will include:
Identify for the Department evolving issues relevant to Indian tribes, tribal organizations, and Native American veterans regarding Department programs and services;
Propose clarifications, recommendations and solutions to resolve issues raised at the tribal, regional and national levels, in particular regarding tribal consultation reports;
Provide a forum for Indian Tribes, Tribal Organizations, Urban Indian Organizations, Native Hawaiian Organizations, and the Department to discuss issues and proposed changes to Department regulations, policies, and procedures;
Identify priorities and provide advice on appropriate strategies for tribal consultation and urban Indian organizations conferring on issues at tribal, regional or national levels;
Ensure relevant issues are brought to the attention of Indian Tribes, Tribal Organizations, Urban Indian Organizations, and Native Hawaiian Organizations in a timely manner so that feedback can be obtained;
Encourage the Secretary to work with other federal agencies and Congress so that Native American veterans are not denied the full benefits of their status as both Native Americans and veterans;
Highlight the contributions of Native American veterans in the armed forces;
Make recommendations on the Department's consultation policy in tribal matters;
Support a policy development process for urban Indian organizations to ensure that the Secretary engages, where possible, with urban Indian organizations; and
With the approval of the secretary, perform other duties recommended by the committee.
90 years without committee
The Department of Veterans Affairs has existed in its current state, minus a name change and elevation to cabinet, since the 1930s. The agency has long struggled to provide the expert support demanded by public servants and representatives of what we call the Indian country.
It apparently took shortcomings in the provision of COVID services to Native American veterans to push the hand of Congress to legislate this latest addition to the agency's list of 26 advisory committees.
Over the past several decades, the VA has routinely failed to appreciate tribal culture differences when administering psychological services and disability compensation assessments.
One of many examples was the case of Frank Sherman, an Ojibway veteran removed from the VA kidney transplant list based on a botched neurocognitive assessment. The Navy veteran was unfamiliar with certain words such as "escalator".
A note in his VA chart read, "The patient's performance was rated according to Caucasian standards due to the lack of Native American standards available." One reviewer concluded: "The results of the current assessment may therefore potentially underestimate his true level of cognitive functioning."
VA removed the veteran from the transplant list, anyway, and Frank likely would have died of his illness had the agency's bias not been addressed by the media.
RELATED: VA Reconsiders Kidney Transplant Denial
Frank was only put back on the list after KARE 11 News and Senator Amy Klobuchar got involved. To give you more context, Frank started dialysis in 2012, but surgery wasn't performed until 2019, after the biased tests were publicly exposed and the denial was reversed.
Native American veterans have repeatedly faced challenges obtaining benefits and care from the VA that have not been fully resolved. Hopefully the new committee will help fill the gaps.
Source: Military Times