Neal Brown uses time at home to improve and connect with rookies | Sports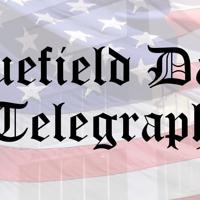 MORGANTOWN – If anything came out of this pandemic that has rocked athletes, it's an appreciation for the depth of football coach Neal Brown.
The West Virginia University sophomore coach broke the stereotype of the football coach and sent him to a museum because he just might be the harbinger of the football coach of the future, a man who knows that the word ox does not symbolize attack and defense, but a large workhorse instead.
Brown reads books, but unlike many of his predecessors in the profession, these are more likely play books than football books. He puts family first, looks after his footballing family like his own and certainly seems to care as much about his players' grades in class as he does about game tapes.
It all came up during a podcast he did last week with college football reporter Bruce Feldman from The Athletic.
Granted, Brown isn't the first football coach to read loudly. For example, the legendary Woody Hayes of Ohio State was featured heavily in the military history books, but Brown's range is much broader and has helped him through the life and play that he trains.
In this era of instant communication, high technology, ZOOM conferences and Twitter, Facebook and Instagram, we are in a time of renaissance of coaching where the mental mixes with the physical and where we must push family values ​​and where the players have moral and emotional needs. must be fulfilled as well as their football dreams.
The pandemic blindness has amplified that and Brown seems like the kind of person who could rise above it.
"Communication has been vital during this time," he said on the podcast.
Brown changed his approach to life and found benefit for himself, his family and his players with the horrors that were spiraling out of control around him, his sport and his nation.
"There has to be a good mix. It can't all be work right now, "he said. "I asked this question of our staff and our players… apart from the tragedy of that, the people who lost their lives, lost their livelihoods and got sick – after that how are you going to remember from this period of your life? "
How indeed?
Should we remember it as a disaster or can we find a reason to see it as a moment of stimulation.
"Is this a period of growth for you or is it an excuse for you?" He asked his people.
"So myself included, I tried to make it a period of growth," Brown said.
He didn't shy away from football, he just equated his life with his profession more than it had ever been.
"I have probably watched more real football movies than ever at this time of year because I had the ability to do it," he said.
But the situation allowed him to do things differently.
"I probably had more conversations with rookies, more in-depth conversations with rookies and their parents because of the restrictions they were under. They could not come to visit the institution or our campus.
And then there was self improvement through reading, which is not a strange thing for the son of a mother who was a librarian.
"I love to read and I have read more. I have spoken to more coaches than I have probably had in the past five or six years. There has probably been real growth for me, "he said.
We can wonder about his approach to the world of books.
"I read because I'm curious more than anything and want to grow up," he said. "I also want to be able to use the knowledge that I have acquired and pass it on to our staff and our players, because I realize that not everyone likes reading.
"I think that's an avenue that I'm helping to use to invest our guys, whether it's our staff or our players."
And what did he read?
" I'm everywhere. I read several things at the same time. There is a book by Ryan Holiday, "The Obstacle Is The Way". I read this a few years ago, but pulled it out at the start of the pandemic, because what better book to cite than this? " he said.
"The whole principle is to transform tragedy into triumph. Well, we're in the middle of a tragedy here, so how can our program come out of this with an advantage? Then I read a book by James Clear called "Atomic Habits" because I'm intrigued by people who have extreme discipline.
"I have read and completed Michael Lombardi's book 'Gridiron Genius: A Master Class in Winning Championships and Building Dynasties in the NFL. I read a few books on team building.
At the same time, Brown found time on TV, got caught up in ESPN's "The Last Dance" because it's a nostalgic look at his hero, his favorite team and his teenage years.
But as someone always on the hunt for knowledge but never more than in those sick days, he found himself caught up in the news and reports on social media.
"For the first three weeks I would practice and go back and forth watching Fox News and then CNN," he said. "It was like I lived in two different countries. I was trying to read all the twitter and social media stuff and keep up with every detail and I had the funk.
So he stepped back, turned to Clay Marsh, then working for the state on the pandemic, for his information.
"Once I removed all of the extreme opinions my outlook was so much better," he said.
The pandemic gave Brown time to spend, which was greatly appreciated.
"My kids are 12, 9 and 5 and I spent time with them," he said. "I'm here, a Power 5 trainer, great athletes and I bring my wife to translate how to get my 5 year old to hit the ball off the tee. I know how I want to do it, but she has to translate because she has a primary school diploma.
He also worked on his own coaching and leadership skills.
"I attended leadership development seminars that were related to the military. They were awesome, "he said. "You just have to listen to some of the military leaders who lead special forces and how they manage in times of crisis… how they measure intangibles.
"It was interesting having conversations with these people. Without it, I would never have taken the time. I understand this because I have my calendar and forgot to erase it, so I constantly remember everything I would do if the pandemic hadn't happened.
"Between the callbacks, the Big 12 reunions and things like that, I wouldn't have time to not only be with my family, but also to spend time on personal growth and interacting with people, to help build our program. "
And this nowadays has become much more important than it ever was.
"Football is not the most important thing," Brown said. "I'm talking to our players about it. I'm a soccer coach, but that doesn't have to define who I am. I tell our kids that they are football players, but that doesn't have to define who they are.
"We tried to do all of this on our players as individuals rather than improving ourselves as a football player so that we can have a successful season," he said. "Football has taken a back seat. I look forward to the day when we can come together as a football team, where we can teach and share personal moments.
"I'm not sitting here missing out on wins. Listen, I like to win. It's part of it, but I miss the personal interactions. I miss seeing the growth of our players. So we made decisions with the players in mind. "
– Follow Bob Hertzel on Twitter @bhertzel