NAACP community forum aims to break the stigma around mental health in Evansville | News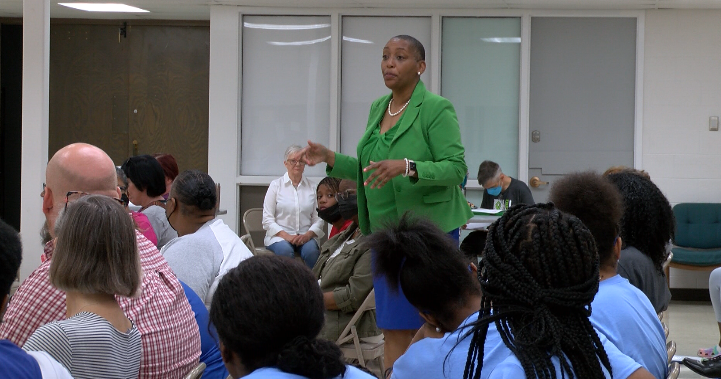 A community forum was held on mental health and overcoming the stigma against it.
"The NAACP thought that maybe we should start focusing on mental health and so I suggested to Dr. Straton, who is my mental health manager, that maybe we go in that direction," said said Reverend Gerald Arnold, president of Evansville Vicinity Branch. NAACP.
A joint partnership between the NAACP of Evansville and various other community organizations, this 3-hour event focused on a topic that many often shy away from.
With a panel of 8 healthcare professionals, those in attendance sat and listened as questions about mental health were asked and the panelists answered.
"People are having real hardships in their families and even the mayor and city leaders know this is a troubled area and needs attention," Reverend Arnold said.
Organizers used this event to target mental health stigma while addressing mental health disparities and discussing tactics to help combat mental illness while showing support for community members.
"It allows people in our community, especially our downtown community, to see the different resources available for people in the community who need mental health services or sometimes in general." said Constable Mario Reid, the Mental Health Liaison Officer.
This forum is a chance for people to make their voices heard.
Now that the event is over, they invite people to continue raising awareness about mental health and to know that you are not alone.
"If people aren't here today they will be here next time because we're not ready to give up on this, it's too big a deal so it's going to continue." said Reverend Arnold.