Meet the Football Development Master Plan Committee Members | Latest Sports and Football News in Nigeria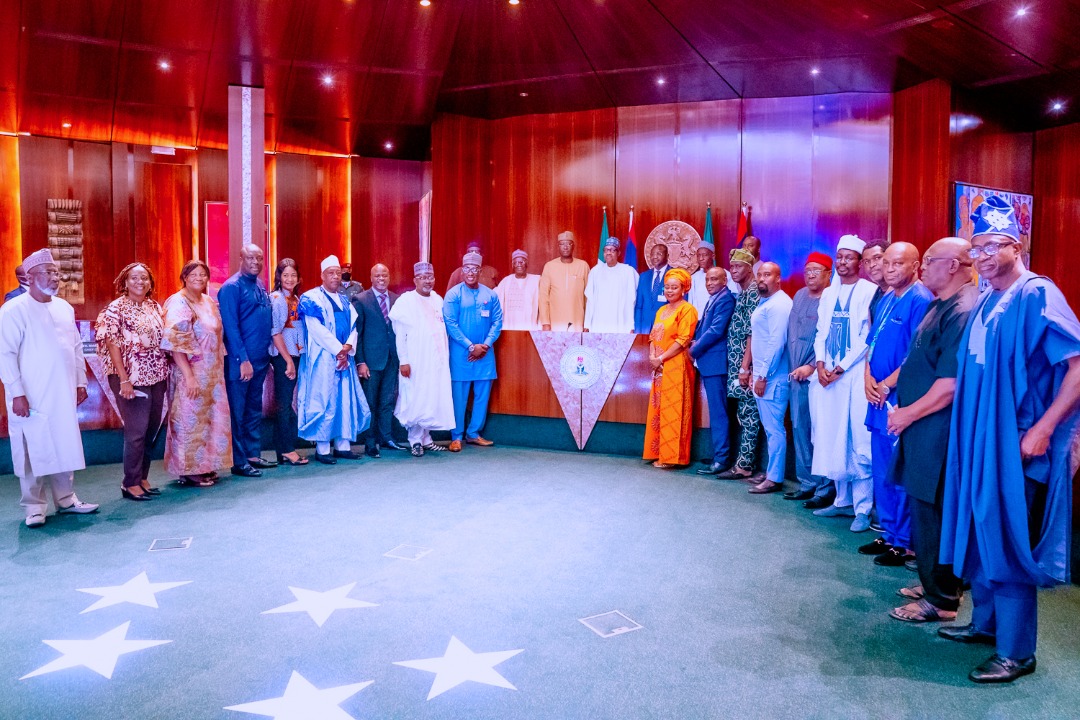 1. Alhaji Ibrahim Galadima.
A founding father of modern football administration in Nigeria.
A former NFA President who laid the foundation for the introduction of FIFA statutes in Nigeria. He is currently a patron of the Nigerian Olympic Committee (NOC).
2. Yemi Idowu
Sports investor and businessman. A grassroots mobilizer and club owner. A massive investor in sports facilities and infrastructure. His Ajegunle Stadium project in Lagos could benefit more than 150,000 children.
3. Segun Odegbami.
Former international player, grassroots sports investor and owner of a thriving sports academy.
A multi-faceted man, who successfully ventured into sports marketing and broadcasting.
4. Emanuel Babayaro.
Former Nigerian youth international and Olympic gold medalist. A renowned union player.
5. Sunday Oliseh.
Former captain and coach of the Super Eagles. AFCON winner and Olympic gold medalist. Passionate about developing and coaching grassroots football.
6. Ikeddy Isiguzo.
Sports journalist with several years of experience. Former Chairman of the Editorial Board of Vanguard Newspapers. A social commentator.
seven. Alhaja Ayo Omidiran.
First promoter and sponsor of women's football. Former member of the Federal House of Representatives. She has served on numerous FIFA and CAF committees. She is currently the chair of the NFF Women's Football Committee.
8. Augustin Ojiabor.
Passionate football follower and fan with deep knowledge and understanding of Nigerian football.
9. Ade Ojeikere.
Sports journalist with several years of experience. Capable, passionate and pioneering member of the Interim Management Committee (IMC) of the Nigerian league. Currently the sports editor of the Sporting Life group, owned by The Nation newspapers.
ten. Seyi Akinwunmi.
Lawyer, grassroots football expert, currently serves as the 1st Vice President of the Nigeria Football Federation and also Chairman of the Lagos State Football Association. He is the coordinator of the Western Nigeria Football Forum (WNFF).
11.Tobechukwu Okigbo.
Football sponsor. One of the facilitators of MTN sponsorship of the Nigerian Football Federation and Super Eagles.
12. Tony Nnacheta.
Sports administrator and technocrat. Former Sports Commissioner in Anambra State. A renowned banker.
13. Alhaji Muhammad Daha Umar Faruk.
Grassroots promoter. Currently a member of the NFF 2022 Election Committee.
14. John Opubor.
Passionate about sports, especially football, passionate. Know modern trends in football administration and management.
15. Dr. Bode Durotoye.
Civil servant. Former director of grassroots football at the Federal Ministry of Youth Development and Sport. A seasoned sports administrator and international instructor of many sporting codes.
16. Musa Amadu.
Lawyer, holder of a FIFA Master. Former General Secretary of the NFF and, until recently, Chairman of the NFF Disciplinary Committee.


Post views:
131