MBK Advisory Board to Host Community Forum | Local News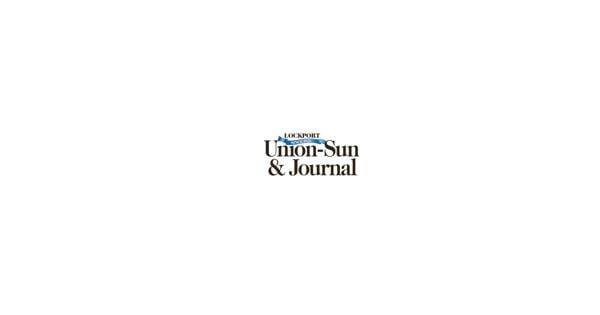 The My Brother's Keeper Advisory Council invites parents, community members and students to an introductory reception of sorts on February 28. Pastries and other dishes will be served and there will be a chance to win MBK products, the logo on which was created by a student.
"We have a short agenda," said Holly Dickinson, co-chair of MBK's advisory board. "We want to spend some time reading our mission and vision statement and introducing ourselves and our partners to the staff who have worked for the MBK community. Give some background on the MBK, what it is, at the national level and at the state level, and then at the local level as well.
Question and answer sessions will follow, as well as meetings between the members of the advisory board and the participants.
"We didn't want people sitting in a row and being talked to," Dickinson said.
Last year, the Lockport City School District received a $500,000 My Brother's Keeper Family and Community Engagement Program grant. His application – which has not been well publicized in the community – has been approved by the New York State Department of Education and the money is to be disbursed over a four-year period.
The MBK Advisory Council was formed shortly after Anael Alston, NYSED Assistant Commissioner for the Office of Access, Equity, and Community Engagement, visited Lockport after hearing cries of misconduct from the community. Some parents felt the MBK grant was cashed in by a school district that had no intention of helping the young boys and men of color targeted by the MBK program. Alston met with community members and school district officials and requested that an advisory council be formed to involve community members in implementing programs that the MBK grant could afford.
Dickinson said the board has been meeting since September and members have developed a "trust and relationship" with each other and their mission, which is ultimately to better educate students in the Lockport City School District.
"I hope we're all proud of that," she said. "There were times when we had to have difficult conversations. We had these conversations and we had them with respect and really with the aim of working together for the same cause. We are all very attached to the work we have done.
One of the advisory board members is Teria Young, who spoke passionately and pragmatically about her son and his friends growing up in Lockport. She said via text message Thursday that she agreed with Dickinson's assessment of the council's progress.
"We decided as a group to be one voice," Young said. "We have therefore appointed Holly and Mark (Sanders) as our spokespersons in relation to MBK."
As some aspects of the MBK program begin, Dickinson said this first year of the grant should be seen as a "pilot" year of experimentation.
"This is our first community meeting, we plan to have more…because we're at the point where we really feel like we have something to say," she said. "We have people on board that we want to introduce to the community. We want to share our vision and our mission statement and our plan for the rest of this year and how we are going to start our next school year.
The rest of the year is about setting up programs and contracts, as well as training staff, Dickinson said, and next year, "being ready to go from day one."
The Advisory Council Forum will be held from 6:30-8:30 p.m. on February 28 in the auditorium foyer of Lockport High School.