Lee Street will be the scene of an urban landscape drawing workshop | New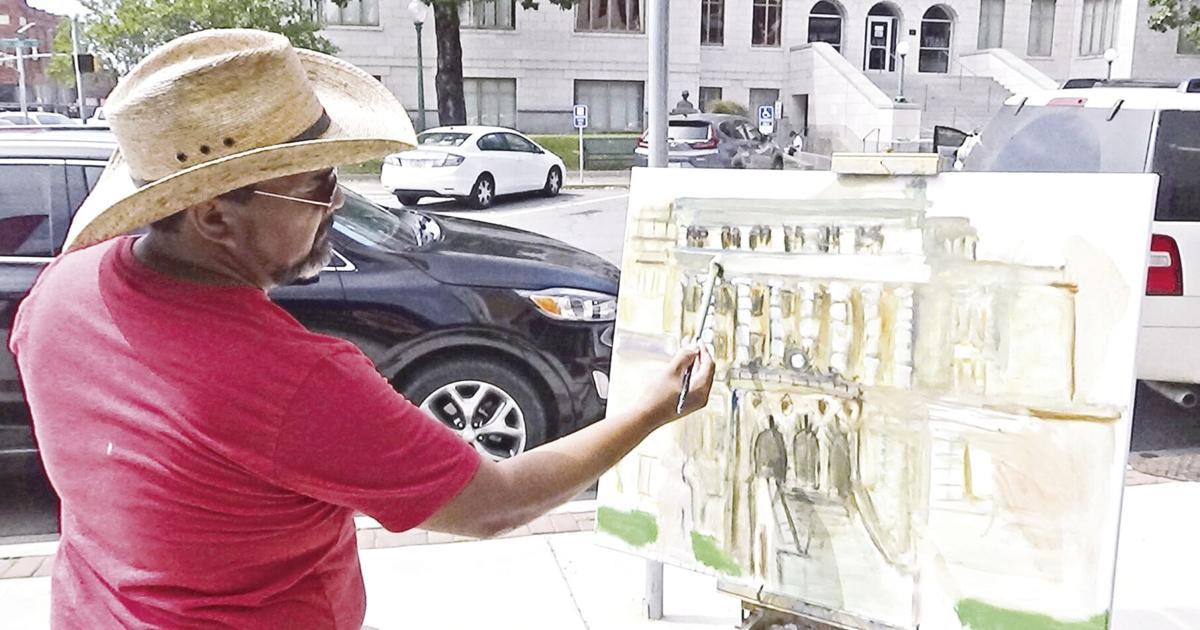 People strolling down Lee Street in Greenville on Saturday July 30 might get an unusual sight when they come across a group of artists sitting with sketchbooks as they draw their favorite bits of the downtown landscape.
Titled "Drawn Downtown," the group cityscape drawing session will be part of a workshop led by Hunt County artist and art teacher Emily Broussard and will be hosted by At the Top Gallery at the Uptown Forum .
"I want to emphasize that the workshop is friendly for all skill levels," Broussard said. "I'll start with a brief demonstration of perspective and other basic landscape drawing techniques (inside the At the Top gallery). Then we will go outside to draw.
"While those who participate will be welcome to venture as far as they wish, I will recommend that they position themselves along Lee Street opposite the Uptown Forum and the Texan Theatre, that way I can be at proximity to give instruction if necessary," explained Broussard.
The workshop will take place from 9 a.m. to 11 a.m. on Saturday, July 30. It will cost $40 to participate, and crayons, a sketchbook, and bottled water will be included in the price. However, participants are requested to bring their own folding chairs for the drawing session.
Broussard is an adjunct professor at Texas A&M University-Commerce and an instructor at the Russell Farm Art Center in Burleson. At both institutions, she teaches courses covering a wide range of techniques and mediums, including figure drawing, oil painting, watercolor, and printmaking.
In May, Broussard created "live art" at the first Hunt County Arts Festival when she drew portraits of Ukrainian refugees from photographs while passers-by browsed her and others' work.
"It was actually my first time doing live art," Broussard said. "This workshop will also be my first contact with landscapes. At the Russell Farm Art Center in Burleson, I have given workshops on still lifes and figure drawing, but this will be my first on landscapes.
Those interested in seeing more of Broussard's work can view it on her website, www.emilybroussardfineart.com, on her Facebook page, or on Instagram at @660broussard.
In addition to hosting workshops like Broussard's, At the Top Art Gallery serves both as a venue for local artists to showcase their work and as a source of original works for art lovers to purchase for their homes and their businesses.