Keeping History Alive: Lover of Local History Honored for 25 Years of Dedicated Service | Newspaper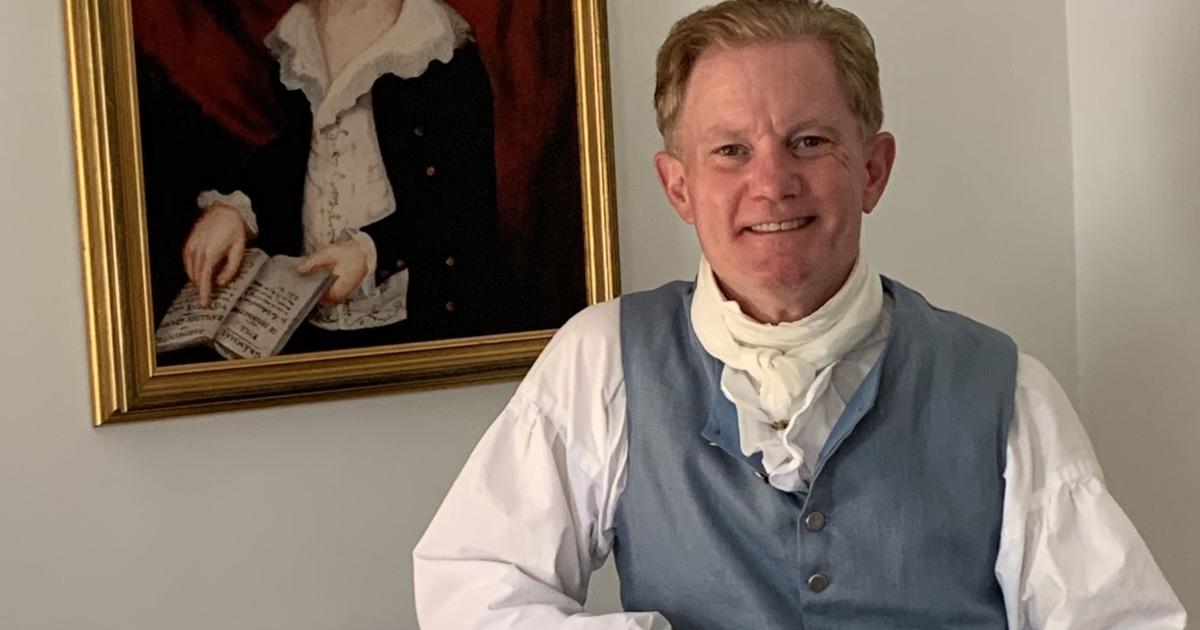 MARTINSBURG – According to his wife, Marlyn, if General Adam Stephen Memorial Association President Martin "Marty" Keesecker could travel through time, he would venture back to colonial times, discover the wonders of everyday life in the first years of America's founding and meet its hero, George Washington.
Passionate about history and in love with all things Colonial America, Marty said he first fell in love with history as a child, exploring the city he grew up in. the Eastern Panhandle.
"I was born and raised in Martinsburg and lived near Adam Stephen's house, so I took my Irish Setter to Adam Stephen's house to swim in Tuscarora Creek and fell in love of the property and the house, "Marty said. . "When my fifth grade teacher took us on a bus trip to a historic town and that's where I really fell in love with the history."
His love of property and history has only grown.
Although he said he would have appreciated it, Marty said he chose to study finance and ended up working at a local bank, where he found in his wife a similar love not only for history, but more specifically for the colonial era.
"Marty and I met when I was hired at the old National Bank years ago and, as we dated, we found that we shared a love of history, especially the period. colonial, "Marlyn wrote. "We liked the house styles, the furniture, the colonial clothes and the foods; we found the social graces attractive and romantic. We later found out that we also liked to dance the different dances of the time!
Marlyn said that was when Marty asked her if she had ever been to General Adam Stephen's house and, after finding out she hadn't, took her for a walk to the house during their lunch break where they had lunch in the shade lean in front of the kitchen door and Marty shared the story of the house.
Later that year, Marty took Marlyn and her children to a Christmas open house and it was then that Marlyn said that she not only fell more in love with Marty, but also with the house that the couple would later dedicate their lives.
Marlyn said it was a few years after their wedding that she and Marty were invited to attend the association's lunches and, after a few months of mingling with those who already worked closely with Adam Stephen House, the couple were invited to join.
When the then president fell ill, Marlyn said Marty was immediately appointed to take the president's place, a post she said Marty was delighted and honored to serve and take a more active role in preservation of property.
Marty said he was dedicated to preserving the house, taking part in special events held there, including Christmas candlelight tours and Heritage Day celebrations, as well as hosting private tours and taking advantage of opportunities to teach local history to primary school classes in the area.
A lifetime spent loving local history and working for it to be shared with each generation, Marty said it's hard to believe this year marks his 25th year as Association President, a role which his wife said he had never taken lightly.
"I just hope I made a difference and left a positive impact on the property," Keesecker said. "I want to pass on this historical legacy that I once was a part of, if anyone younger wanted to take a step forward. But until then, I hope the older people in our community with kids will want their kids to experience history so that they can get more involved as they get older, like what s. 'passed with me. Sometimes I think parents today are so busy with their lives that they don't expose their kids to history and we have so many here in Martinsburg. It is a beautiful property, a real rough diamond in a way.
Officials from the General Adam Stephen Memorial Association said Marty's milestone as well as Marlyn's involvement in the association would be further celebrated at the end of the month with a ceremony and speeches by local leaders.