Journalists Yayesew Shimelis and Temesgen Desalegn detained in Ethiopia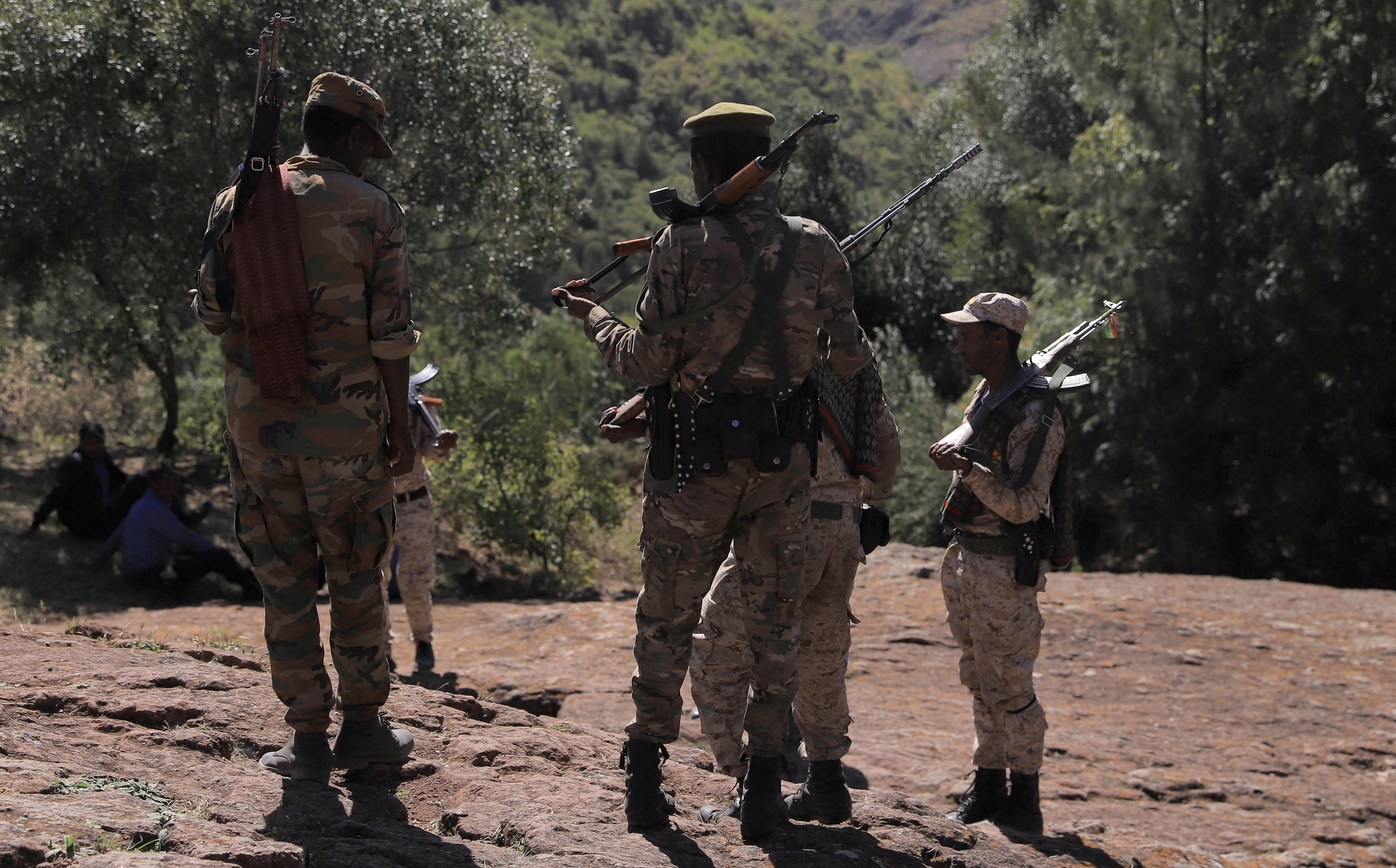 Nairobi, 28 May 2022 – The Committee to Protect Journalists on Saturday called for the unconditional release of Ethiopian journalists Temesgen Desalegn and Yayesew Shimelis, and condemned the authorities' continued use of arrests to target members of the press.
At around 11 a.m. on Thursday May 26, police officers arrested Temesgen Desalegn, editor of the private newspaper fetish magazine, from its office in Addis Ababa, the capital, according to news reports, its lawyer Henok Aklilu, who spoke to CPJ by phone, and a Facebook post by the journalist's brother, Tariku Desalegn. Also on May 26, at around 1 p.m., plainclothes police arrested Yayesew Shimelis, administrator of the YouTube news channel Ethio Forum, at his home in Addis Ababa, according to news reports and two people familiar with his case who spoke to CPJ on condition of anonymity for security reasons.
The two journalists were brought before the Federal Court of First Instance, Arada Section on Friday, which granted the police an extension of the journalists' custody pending an investigation into allegations that they allegedly committed crimes against the state, according to these same sources. Police accused Temesgen of inciting violence and public unrest through unspecified interviews posted on YouTube and accused him of working to create discord between the public and the military, according to Henok. He told CPJ that the charges were unfounded given that Temesgen had not appeared in a YouTube interview for at least four years. Temesgen is due back in court on May 30.
Yayesew is accused of inciting the public to rebel against the government and inciting people from different religious groups against each other, according to one of two people familiar with his case who spoke to CPJ anonymous, citing security concerns. This person said the police alleged the offenses were committed via interviews that Yayesew posted on Ethio Forum and in comments he gave in interviews with other media, but did not provide specific details. The journalist is due back in court on June 6.
Authorities have not filed formal charges or alleged that the journalists violated specific laws, according to Henok and one of the people familiar with Yayesew's case. Both journalists have previously been imprisoned by Ethiopian authorities, as CPJ has documented.
"Temesgen Desalegn and Yayesew Shimelis have suffered tremendously in previous unjust detentions, and it is devastating that they find themselves behind bars again," said CPJ Sub-Saharan Africa Representative Muthoki Mumo. "Ethiopia is consolidating its position as one of the worst jailers of journalists in the region. The authorities must immediately release all journalists behind bars for their work. »
Temesgen and Yayesew, whose outlets are known for their critical journalism of the Ethiopian government, are the latest Ethiopian journalists to be arrested since May 19, part of a wider crackdown as authorities carry out what they called a "law enforcement operation". Amhara Regional State and Addis Ababa which saw at least 11 other journalists arrested, as documented by CPJ. The operation also included the arrest of an ally turned critic of Prime Minister Abiy Ahmed, Brigadier General Tefera Mamo, who was the subject of an exclusive interview with fetish earlier this year, according to reports.
Following the arrests of Temesgen and Yayesews on Thursday, police searched the journalists' homes. At Temesgen's home, they confiscated copies of fetish magazine, five hard drives, a camera, a phone and a flash drive, according to Tariku and Henok's Facebook post. Police confiscated a book and a USB drive from Yayesew's home, according to one of two people familiar with his case.
In an interview with BBC Amharic days before his arrest, Temesgen said "security sources" warned him of his impending arrest, according to a media report. When asked if there was anything that could lead to his arrest, Temesgen accused Ethiopian authorities of "turning into a totalitarian dictatorship", saying they would "suppress media that could expose [them]."
On Wednesday May 25, a day before his last arrest, Yayesew was found guilty of publishing false news in a 2020 case and sentenced to three months of community service, according to one of the two people close to his case. This person said Yayesew's May 26 arrest was unrelated to the 2020 case.
Separately, CPJ is also investigating the detention of two other Ethiopian journalists—the May 26 arrest of Sabontu Ahmed of Finfinnee Integrated Broadcasting and the May 27 arrest of Bekalu Alamrew of Ethio Forum. Bekalu's arrest was disclosed to CPJ by a person with knowledge of the case who requested anonymity for security reasons.
In a phone interview with CPJ, Jeylan Abdi, spokesperson for the federal police, said no journalists had been detained in Ethiopia because of their professional work, but rather because police had evidence of criminal offences. He did not provide further comment on the specific cases Yayesew and Temesgen face, saying the matter was before the courts. CPJ's calls to federal government spokespersons Legesse Tulu and Kebede Desisa have either gone unanswered or gone unanswered; and queries sent by text message did not receive an immediate response on the evening of May 27.