Increase in youth violence at the Texarkana community forum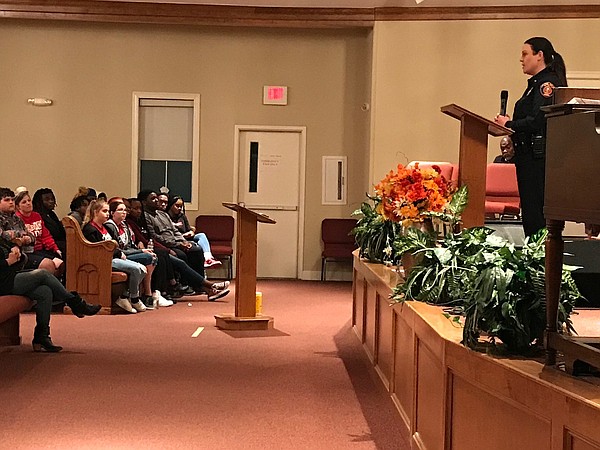 TEXARKANA, Ark. – For Pastor Anthony Ware, Thursday's Community Forum on Crime Problems and Solutions came down to one thing – turning talk into action.
"We have talked about trying to reduce crime, but now is the time to stop talking about it and start talking about it," he said.
Ware, along with other clergy, as well as city and public school officials and residents gathered at Church of the Living God # 4 to provide insight and try to find ways to do in the face of a recent spike in youth crime.
Arkansas Police Chief Kristie Bennett said in recent months the Texarkana area has seen an increase in violent crime, such as assaults, robberies, batteries, robberies. guns, car break-ins and murders involving minors and young adults.
Texarkana Arkansas school district superintendent Dr Becky Kessler said she knew a parent who had driven their child to a place where that child could fight with another student.
"Three toilets in our high school were also destroyed," she said.
Ware said Bennett has worked very well with communities and neighborhoods and has programs in place that in the past have helped control youth crime.
However, Bennett herself has said that recently more children – as young as 13, 14 and 15 – are now being put in prison.
"We don't want to put children in jail, but the responsibility has to fall on each of us, because now it is an evolving problem," she said.
Arkansas Mayor Allen Brown said police are doing their best, but added residents, children and adults alike, need to help more by reporting more immediately what they see and hear on social media .
"We're not helping if we don't start getting people to report what they see and hear on social media," he said. "Right now the city is in the best shape financially it has seen in decades, but you need to help the police more by reporting more of what you hear and see. "
Local resident Donny Reed said Bennett's Pride Academy for Youth had a super positive impact on minors – until COVID -19 hit.
"We would like the Pride program to grow," he said.
Ware told one of the speakers that the forum would be just one of many discussions planned by the Local Pastoral Alliance.
"This is our community and we have to be there for the long hall." he said. "But we have to be real and we have to be honest."