I'm doing well financially. What should I do with my stimulus?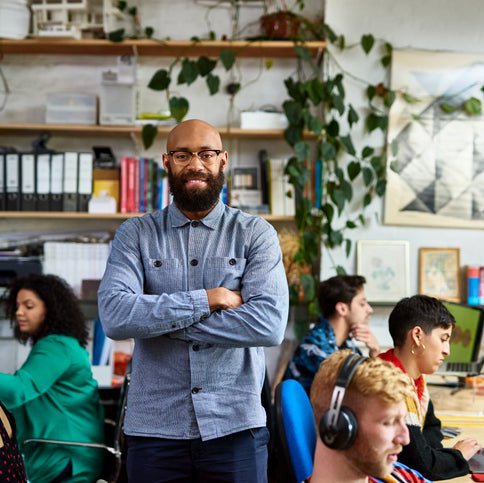 You don't need your reminder to pay your bills or get out of debt? Here's what you can do with it instead.
The $1,400 stimulus payments that hit Americans' bank accounts over the past week or so are a lifeline for those who have struggled during the pandemic. But what if you are not part of this group and you still received a stimulus?
Although lawmakers instituted a lower income threshold for this third round of stimulus, people earning $75,000 or less and couples earning $150,000 or less were still eligible for $1,400 per person. And if you're not one of the Americans facing a loss of income during COVID-19, you may be sitting on a lot of money you don't need for bills.
So what to do with this money? First, you should use it to fund your emergency fund if you don't already have three to six months of living expenses in a savings account. And if you're good at emergency saving but have unhealthy debt, you should wipe out your credit card balance or pay off a personal loan.
But what if you are really in good financial shape? Do you have plenty of savings and no debt other than a mortgage? (You shouldn't feel pressured to pay off your mortgage early, especially if your home loan comes with a low mortgage rate.) If so, here are some options for your stimulus money.
1. Invest in stocks
Buying stocks involves risk – your investments could end up losing value. But the advantage is that investing gives you the opportunity to grow your $1,400 stimulus into a much larger sum. So if you don't need that money for a short-term financial goal, you can open a brokerage account, invest it, and turn it into a bigger paycheck over time.
2. Invest in your career
Maybe you're doing pretty well professionally, but you'd like a promotion or the chance to move into an area you think you enjoy more. If an education is what's holding you back, you might consider using your stimulus to advance your career. That could mean taking a handful of online courses, pursuing a license or certification, or even earning a master's degree. Now, to be clear, a stimulus of $1,400 will generally not cover a all masters program – but it might help you make a dent in those tuition fees.
3. Treat yourself
The pandemic has been tough on many people. So if spending your stimulus money on something that makes you happy changes your outlook for the better, so be it. You could treat yourself to a new piece of furniture (perhaps a desk and chair so you can work more comfortably in your home office) or use that money to book a flight home to see your family. If there's a bigger expense that's been financially out of reach so far, your stimulus payment could be your ticket in.
Many people desperately need their stimulus funds to get by or improve their finances, but if that's not you, you have other options. Whether you choose to invest in the stock market, pursue your career, or treat yourself to something special, think about this decision so that you find yourself satisfied with your choice.
The best credit card erases interest until 2023
If you have credit card debt, transfer it to this top balance transfer card guarantees you an introductory APR of 0% in 2023! Plus, you won't pay any annual fees. These are just a few of the reasons why our experts consider this card a top choice to help you control your debt. Read the full The Ascent review for free and apply in just 2 minutes.