Global GLOW Girls Advocacy Committee Led CSW66 NGO Side Event on Climate Change and Economic Empowerment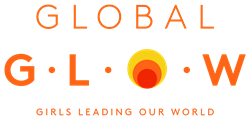 "As girls we can do anything and as girls we have potential. We need to come together to see how we can solve the problem of climate change – don't limit ourselves," said Fang Brilliant Claire

NEW YORK (WEB PR)
March 21, 2022
Global GLOW, an international non-profit organization dedicated to equipping girls with the skills and resources they need to advocate for themselves and their communities, celebrated its annual participation in the United Nations Commission on the Status of (CSW), the principal global intergovernmental body exclusively committed to the promotion of gender equality and the empowerment of women and girls. CSW plays an important role in promoting women's rights, documenting the reality of women's lives around the world and shaping global standards on gender equality. Global GLOW's primary focus in this forum was to ensure that girls' voices were heard in the global conversation.
"We are proud to be part of the UN CSW again this year to celebrate the power of girls and women to advance gender equity and transform their communities," said Global GLOW Founder and Executive Chair. , Kylie Schuyler. "Having girls around the world come together to lead on the United Nations stage shows everyone how fierce and capable girls are."
In collaboration with CSW at the United Nations, where the NGO CSW/NY organizes civil society organizations to host more than 750 side events at the official UN session, Global GLOW organizes a side event each year through of the NGO CSW. This year's event was spearheaded by Global GLOW's first Girls Advocacy Committee, a committee of program participants from Cameroon, Colombia, India, Kenya, Nepal, Peru, the Philippines and Uganda who has played a leading role in representing girls' perspectives at international advocacy events. . The girls determined the focus and format of the event within the themes defined by the Commission. At the event titled "Listen to the Girls Now: Our Right to a Better World," girl advocates shared resources and perspectives on climate change and economic empowerment and the effects on their communities.
To amplify the voices of the 15,000 club members around the world, the Girls Advocacy Committee has also included the views of other GLOW club members asking what they think they can do to reduce the effect of climate change , and their thoughts on the benefits of economically empowering girls and women. Their views were shared via video during the event as Girl Advocacy representatives discussed the challenges they see in working for gender equality, shared their experiences as girls' advocates and offered their recommendations to policy makers.
"As girls we can do anything and as girls we have potential. We need to come together to see how we can solve the problem of climate change – let's not limit ourselves," said Fang Brilliant Claire (WESAD , Cameroon). "It will be a springboard for us and will encourage us to do things that will improve our society, so that we can be an inspiration to others. As girls, we are the future of our nations .
The current term of the Girl Advocacy Committee culminates with CSW66. As Global GLOW opens nominations for additional club members to join the next cohort of the Girls Advocacy Committee, Global GLOW will continue to prioritize diverse representation on the committee to ensure all perspectives are included. in girls' advocacy spaces. With the commitment of the Girl Advocacy Committee, Global GLOW hopes and expects that participating governing bodies will continue to listen to girls when considering critical issues addressed at CSW.
For more information on this program or for media inquiries regarding Global GLOW, please contact Lisa Burkert at (917) 929-0123 or [email protected]
About Global GLOW:

Global GLOW is a 501(c)(3) organization working to advance gender equity and build a brighter future by accelerating greatness for girls today. Founded in 2012 and operating in 27 countries, including the United States, Global GLOW creates and runs innovative programs to mentor girls to stand up for themselves and strengthen their communities. Around the world, Global GLOW programs are designed to equip girls with the skills and resources they need to thrive, knowing that when girls are strong, healthy and educated, they change their communities and transform companies. Through its innovative girl-led model, Global GLOW works collaboratively with girls and communities to develop unique after-school programs that address the most critical barriers affecting girls around the world in the impact areas of self- representation, well-being, educational engagement, economic opportunity and community impact. Working alongside grassroots organizations, key global stakeholders, NGOs and educational institutions, Global GLOW activates girl-centered change through its programming and partnerships. In 2020, Global GLOW received Special Consultative Status from the United Nations ECOSOC for its work on behalf of girls around the world. For more information, visit http://www.globalgirlsglow.org or follow Global GLOW on Facebook, Twitter and Instagram.
Share the article on social networks or by e-mail: