G20 DEWG Workshop at NTT Discusses Data Governance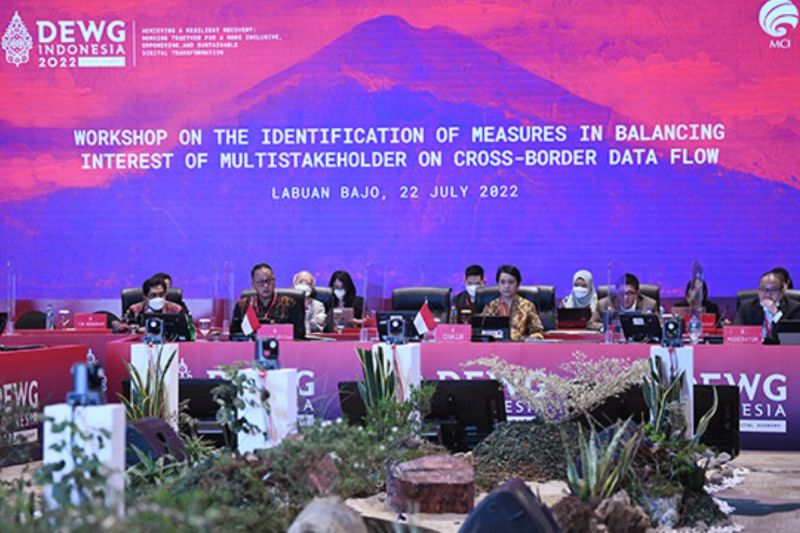 Jakarta (ANTARA) – Data governance was the topic of discussion at the third G20 Digital Economy Working Group (DEWG) workshop held on Saturday in Labuan Bajo, East Nusa Tenggara (NTT).
"With the growing growth of the Internet, each of us here has a significant stake in its governance, particularly in the implementation of data flow governance," G20 DEWG Chair Mira Tayyiba said during the meeting. of the forum's workshop on identifying balancing measures. Interests of multi-actors in cross-border data flow, quoted in a press release.
The 3rd DEWG workshop also discussed the Data Free-Flow with Trust (DFFT) and Cross-Border Data Flow (CBDF) frameworks that were discussed during Japan's G20 Presidency in 2019.
The discussion on data governance takes on significance in the wake of increased risks and concerns regarding the free flow of data from a technical, practical and conceptual perspective.
Other G20 member countries want to move forward the discussion on Indonesia's proposed data, she noted.
The discussion on the use of data was relevant, given international interactions that have become more reliant on digital metrics, such as managing COVID-19 and achieving the Sustainable Development Goals, she noted.
The workshop, which was part of the DEWG G20 series of meetings, is Indonesia's effort to facilitate discussions on cross-border data flow and governance.
The discussion took place during the previous Presidency's Digital Economy Working Group, with the aim of achieving an inclusive and balanced understanding of DFFT and CBDF.
The workshop was also important in producing a draft declaration known as the Bali Package for a ministerial-level meeting.
Related News: DEWG to Discuss Responsibility to Build Digital Literacy
Related news: Young generation should participate in digital transformation: Minister
Related News: DEWG: Kominfo Highlights Importance of Digital Sovereignty