Falls City Councilor holding a 'community forum' before a special meeting | Local News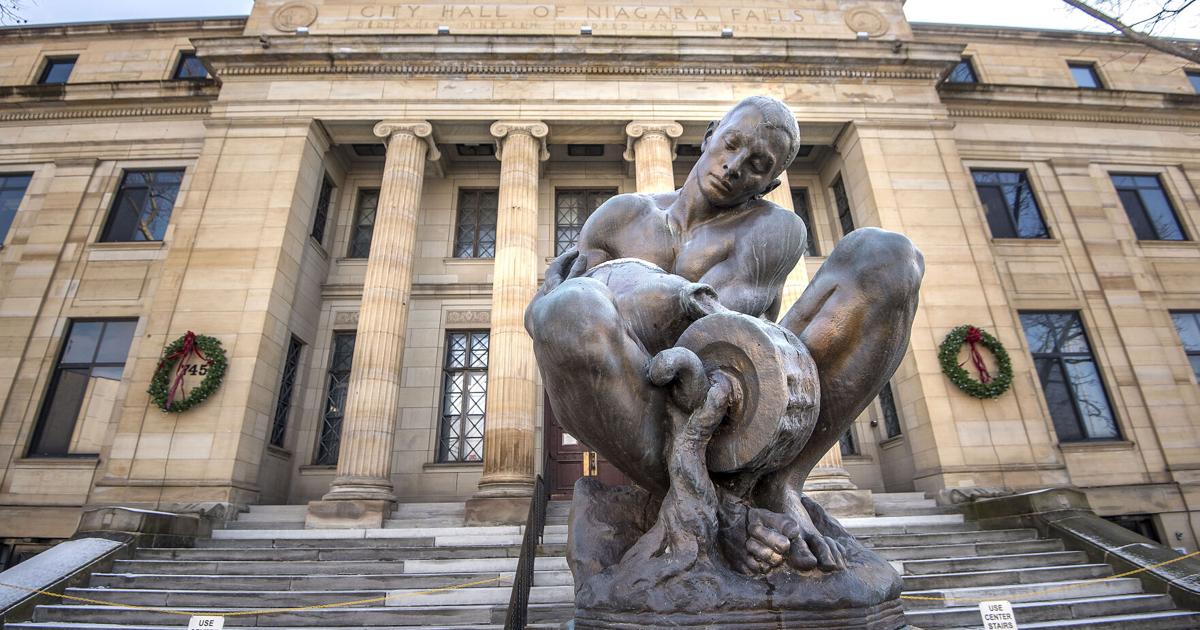 Niagara Falls City Council will hold a special meeting prior to Mayor Robert Restaino's special meeting next week.
Council Speaker John Spanbauer announced this weekend that Councilwoman Traci Bax will "host" a "community forum" ahead of a special meeting Restaino has scheduled for 5:30 p.m. Tuesday. People who cannot attend the community forum can send comments to Spanbauer at [email protected]
The Bax Forum, which will be held from 5-5:25 p.m. inside the Council Chambers at City Hall, will provide "an opportunity for the public to comment" on Restaino's agenda items. for his special meeting, the latest in a series the mayor has planned amid criticism from residents and open government advocates.
In May, a group of more than 100 protesters held a rally outside City Hall before filling council chambers to protest against the increasing number of special council meetings called by Restaino.
The protest was organized by the New York Coalition on Open Government and some former city council candidates, including James Abbondanza, who campaigned unsuccessfully for a council seat in 2019.
Council members voted 4-1 in April to abandon a long-standing practice of holding bi-weekly meetings in favor of a monthly meeting schedule for at least the remainder of 2022. Councilwoman Donta Myles objected to this decision.
Spanbauer and Councilman Kenny Tompkins proposed the reduction of meetings, saying council agendas had too few items to consider every two weeks due to the mayor's increasing use of special meetings to conduct his business. .
Scheduled City Council meetings provide the public with an opportunity to comment on agenda items and for the "good of the community". Under the city charter, no public comment period is required at special meetings, whether called by the mayor or council.
After the May protest, Spanbauer said the council plans to hold citizens' forums directly before special meetings to hear public comment on agenda items for those meetings.