DVC Presented Clean Energy Roadmap at State-Level Workshop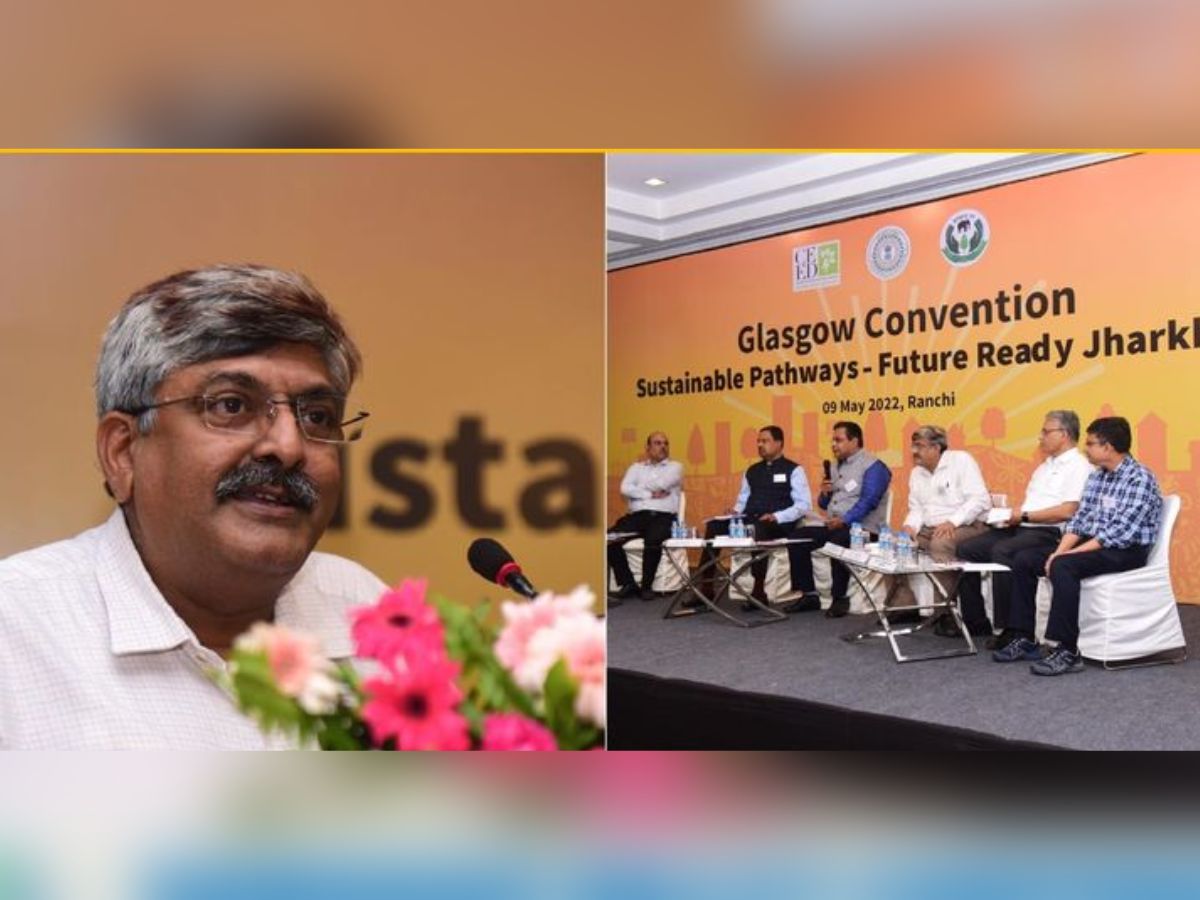 Ranch: A state-level Worksop, "Sustainable Pathways for Future-Ready Jharkhand", was organized on May 9, 2022, jointly by the Jharkhand Forest Department and the Center for Environment and Energy Development (CEED) of Ranchi, in light of the targets set at the Glasgow Convention (Conference of the Parties-26 held in November 2021), where the Indian government has pledged to achieve net zero emissions by 2070.
The state of Jharkhand, widely seen as India's mining hub, faces a formidable task to achieve economic growth, inclusive development and environmental sustainability. The effects of climate change and resource depletion have put the emphasis on phasing out fossil fuels to adopt climate change mitigation measures such as carbon neutrality and energy transition.
DVC was represented at the workshop by Shri M. Raghu Ram, Technical Member, who had been invited as a designated speaker at the forum. In his address, he focused on the policy catalysts for faster growth of renewable energy given the huge renewable energy potential of the state of Jharkhand.
He also presented DVC's Clean Energy Roadmap outlining the actions and initiatives undertaken by the organization in its role towards a sustainable future.
The specified objectives of the workshop:
• Bring together representatives from key departments or agencies, public sector units and academic institutions to deliberate on visionary steps for a future-ready Jharkhand
• Facilitate the exchange of information on ideas and innovative solutions between policy makers and experts in order to present a roadmap and action plans to strengthen the process of sustainable transition
At the conference, the first session (environmental, social and governance challenges in Jharkhand) addressed climate risks and the prospect of decarbonization in the context of coal phase-out.
The second session (desertification and restoration of natural landscapes) broadly discussed policy interventions and action points to rejuvenate land and forest.
The third session (coal production scenario and energy security) explored energy security in the face of resource depletion and the promotion of renewable energies to make the energy mix cleaner.
The fourth session (diversifying the economy: challenges, opportunities and pathways) focused on identifying emerging sectors, required financing, improving skills and localized jobs with facilitating social infrastructure in the State.