DeKalb Central will host a community forum | The star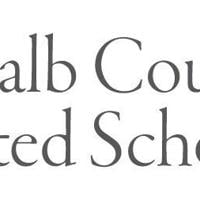 WATERLOO – The Central United School District in DeKalb County is set to host a series of community outreach meetings over the next year designed to engage with families and community members about specific topics that have a impact on the district.
The first Community Engagement Forum is scheduled for Thursday, September 1 at 7 p.m. at DeKalb Middle School. Door #1 will open at 6:30 p.m. The topic of discussion will be school safety.
Superintendent Steve Teders will lead the discussion.
"We understand that our first priority is to provide a safe and secure environment for our students and staff," he said in a statement. "We understand the importance of accountability. The trust that our families and our community place in the district does not go unnoticed.
He said the district is constantly reviewing safety protocols and adapting to situations occurring across the state and country.
District Safety Director Austin Harrison will also provide updated information during the forum.
After the presentation, participants will have the opportunity to submit questions in writing or ask questions directly related to school safety. State law prohibits certain aspects of school safety from public disclosure.
Members of the school board, as well as members of the law enforcement community, will be on hand.
Coffee, beverages and cookies will be provided by the DeKalb Central Food Service Department. The forum should last about an hour depending on the number of questions asked.
Forum questions can be directed to Teders at [email protected]