Dallas City Council, District 2 ?? Community forum and social hour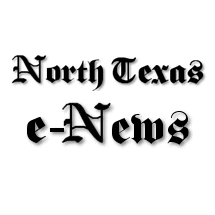 When: Sunday March 28, 2021 – 3:00 p.m. to 5:00 p.m.
Where: Cherrywood Park, 5400 Cedar Springs Rd., Dallas, TX 75235
Or Virtual via ZOOM: Meeting ID ?? 368 244 0707 | Password ?? D2
Neighbors Take Charge of Dallas City Council Elections
A group of neighborhood advocates and organizers came together to host a non-partisan, non-PAC candidate forum for Dallas City Council, District 2; in a first of its kind ?? hybrid ?? format, which includes in-person or virtual presence options.
Dallas, Texas, March 25, 2021 ?? Just two days away from the first hybrid, in-person and virtual neighbor-led community forum (for Dallas), anticipation and excitement is growing among residents.
Until now, voters have only been able to see Dallas City Council candidates in District 2, through virtual formats hosted by partisan organizations or neighborhood associations, usually at times that are not convenient. elderly people or those with young children at home. The lack of a big picture ?? and the lack of accessibility, was so frustrating for Michelle Espinal-Embler, a longtime political activist in Dallas, that she formed a group of friends, from across District 2, to organize an event that would provide voters a whole new way to navigate this very crowded candidate pool. Thus was born a candidate forum which will focus entirely on district-wide issues, without any particular interest behind the format or the questions asked, and accessible to all. The public and the media are invited to attend.
The two (2) hour forum will include: one (1) hour of questions from the public (in-person and virtual participants will be able to participate); followed by one (1) hour "social ice cream? Where an ice cream truck, secured by the co-organizing committee, for in-person attendees will be available, and virtual attendees will have uninterrupted time with each of the contestants, for an informal discussion.
The co-animation committee represents ?? the three corners ?? neighborhood.
Erin Adams, East (Farmer's Market); Tammy Greenberg, in the South (Les Cèdres); and Lisa and Jimmy Tran, West (Oak Lawn). The organizer, Michelle Espinal-Embler, will moderate the forum.