Avery EDC Hosts June 9 Workshop | Avery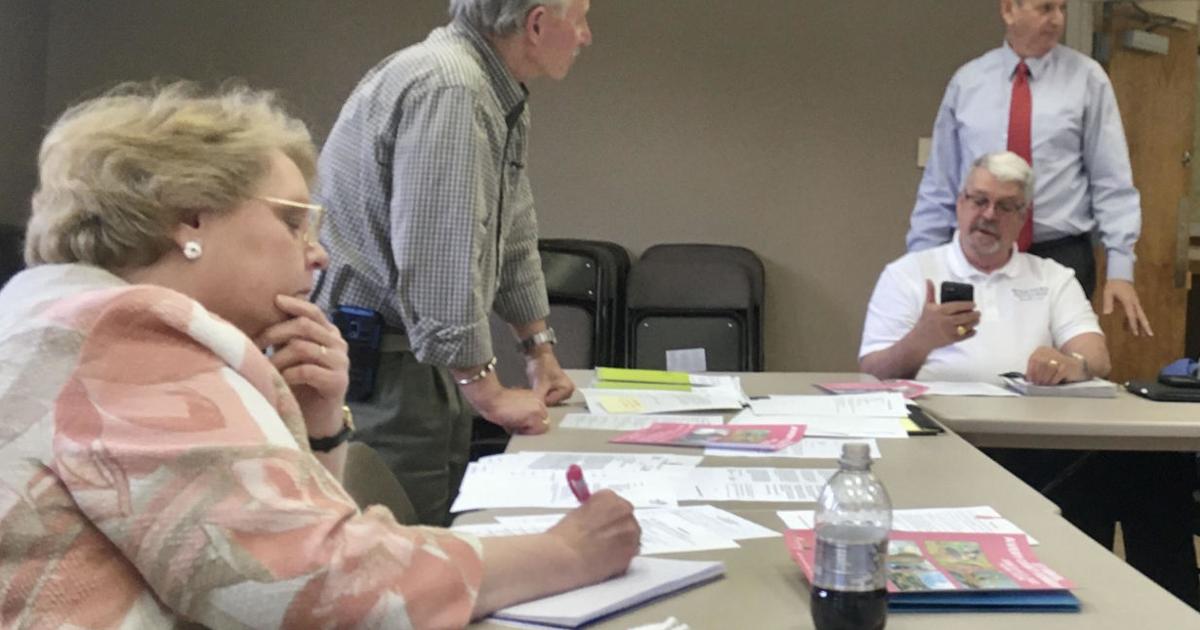 AVERY COUNTY – The Economic Development Committee met for its monthly meeting on Tuesday, April 26, to update its members on recent developments of ongoing projects.
The EDC Worker Search, Retention and Motivation Workshop will take place on June 9 in Newland at the Heritage Park Community Centre. The workshop presentation will begin at 11:30 a.m., followed by a packed lunch provided by Avery County EDC and served by the Little Deer Café in Linville. The keynote speaker will be Professor Tonya Snider, Founder of TenBiz Consulting and Certified REAL Entrepreneurship Trainer. A Q&A session will follow Professor Snider's presentation. Workshop participants will also be able to spend time networking with Professor Snider and other employers.
The workshop will have a limited capacity of 45 participants, but will also be available on Zoom and can be viewed online for one week after the official date of the workshop.
The notice from the EDC workshop states: "As you know, recruiting, hiring and retaining staff for your business can be challenging. The costs associated with advertising, hiring and training new employees can be exorbitant. The process of recruiting and then hiring new employees not only has a financial impact on a business, but can adversely affect existing management and staff. If you're like most employers, you realize the importance of retaining your staff and making your workplace a place where employees will stay and thrive. Finding creative solutions to retain staff can be difficult. Since that's the case, you might be interested in learning more about the ideas and practices currently being used by others who are trying to retain their staff successfully. This is where we would like to help.
EDC President Ken Walter expressed his enthusiasm for the workshop.
"I'm really excited about this workshop," Walter said. "It couldn't have come at a better time."
To register for this workshop or for more information, parties may contact Dawn Carpenter, Administrative Assistant to the Avery County Manager, at (828) 733-8201.
The new Business Guide toolkit is being finalized, and the survey could be ready for release in July. More information from the County Housing Study will be used to broaden the scope of the toolkit. The study will include analysis specific to Avery County.
"(It's) a study of what we have, what we need, and a 25-year projection," Avery County Executive Phillip Barrier said in explaining the analysis. "It's a study, so it's not putting someone in an apartment, which we need right now."
Avery Chamber of Commerce Director Anne Winkelman told EDC about the success of the chamber's website and the growing number of visitors and online visits. Chamber member benefits will also be tweaked and revamped for new members, along with an introduction plan to show appreciation for existing members.
There will be an Avery County Sheriff's Candidate Forum from 5:30-7:30 p.m. on Wednesday, May 4 at Heritage Park. The forum/debate is sponsored by the Avery Journal-Times and Avery's Chamber of Commerce, and will be hosted by Nick Oschner, WBTV's chief investigative reporter in Charlotte.
In the agriculture subcommittee report, Jerry Moody explains that the average age of farmers in the region is rising and that the rising cost of land is a factor preventing young people from getting into farming. Moody's added that a program is underway to discuss farmland conservation as an option for producers. The extension office is also working on a plan to locate interested young farmers and help them collaborate and learn from experienced producers in the area.
Walter noted that mentoring and apprenticeship programs have been successful at the high school level and that agriculture would be a great extension for these programs. Difficulties in affordable housing, youth entrepreneurship, workforce retention and acquisition have been at the forefront of EDC's concerns, with ideas and programs underway to address these barriers .