Assembly committee approves electric vehicle charging bill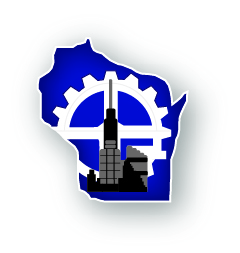 An Assembly committee has approved a hotly debated electric vehicle charging infrastructure bill that opponents say would limit local government's role in transportation innovation.
The Assembly Committee on Energy and Utilities recently passed the legislation in an executive session after adding several amendments. In its amended form, the bill would prohibit cities, towns, towns, counties and school districts from owning, operating, managing or leasing a charging facility.
The bill, designated AB 588/SB 573, creates an exception to the state's definition of a utility specifying that owners and operators of such facilities should not be regulated as such until certain criteria are met, related to how the fee is assessed. and other factors.
Jim Boullion, director of government affairs for Renew Wisconsin, explained that the bill allows municipalities to authorize a utility or other private entity to operate an EV charger on their property. But he says that leaves "many areas" that will not have electric vehicle charging services. Renew Wisconsin opposes the bill in its current form.
"We agree that private companies should always be the first option for any EV charging solution, but there are many areas of the state that will need EV chargers where the economy of this location prevents private investment," Boullion said in an email.
Proponents of the bill say it is necessary to ensure Wisconsin can keep pace with the development of electric vehicles as more residents and visitors decide to drive the vehicles.
But Boullion also said the group was concerned about the requirement to only allow chargers to use energy purchased from the local utility, arguing that this "will eliminate public EV chargers that use solar power because the owner would not be able to charge a fee to offset the cost of the system.
One of the bill's authors, Sen. Rob Cowles, R-Green Bay, addressed the issue during a recent roundtable in Madison moderated by Boullion.
"It prohibits EV micro-grid charging infrastructure, direct generation to the infrastructure EV charging station, which I know you don't like, but that's what we need to do so that this bill be done," he said.
A number of organizations have signed up in support of the bill, including: Dairyland Power Cooperative, Kwik Trip, Municipal Electric Utilities of Wisconsin, Wisconsin Automobile and Truck Dealers Association, Wisconsin Conservative Energy Forum, Wisconsin Electric Cooperative Association, Wisconsin Manufacturers and Commerce and WPPI Energy.
But more than half a dozen others have registered against her. These include: Alliance for Automotive Innovation, League of Wisconsin Municipalities, League of Women Voters of Wisconsin, Wisconsin Counties Association, Wisconsin Towns Association, Renew Wisconsin and Madison and Milwaukee.
Several of these groups had supported the bill in its original form, but changed their position due to the amendments. Another Green Bay Republican, Rep. David Steffen, acknowledged during the executive session that the bill "has been through a lot of evolution and certainly complicated" by the time the committee voted.
"But it is indicative of the seriousness and creativity that members of this committee and others have applied to the issue, so I am grateful to all who worked with the author on this committee to make it a better bill," he said. "While it certainly created extra effort and hurdles on our side to push it through, it shows we've done our job."
At a WisPolitics.com/WisBusiness.com event last week in Milwaukee, Madison Mayor Satya Rhodes-Conway argued that the bill would "significantly limit the ability of local governments to participate in this revolution of electric vehicles". She said it would disrupt Madison's efforts to advance the development of electric vehicle charging as well as its fleet of electric vehicles and a partnership with Pierce Manufacturing to lease the nation's first electric fire truck.
"We can't let the Legislature get in the way of that and stifle innovation," she said.
The committee's passage of the bill comes as Wisconsin is set to receive $75 million in federal infrastructure funding over the next five years for electric vehicle charging stations.
Learn more about the bill: https://docs.legis.wisconsin.gov/2021/proposals/ab588
See more coverage from last week's WisPolitics.com/WisBusiness.com event on federal infrastructure funds coming to the state: https://www.wisbusiness.com/2022/officials-see-potential- for-boosting-trades-with-federal-funding-infrastructure/
–By Alex Moe